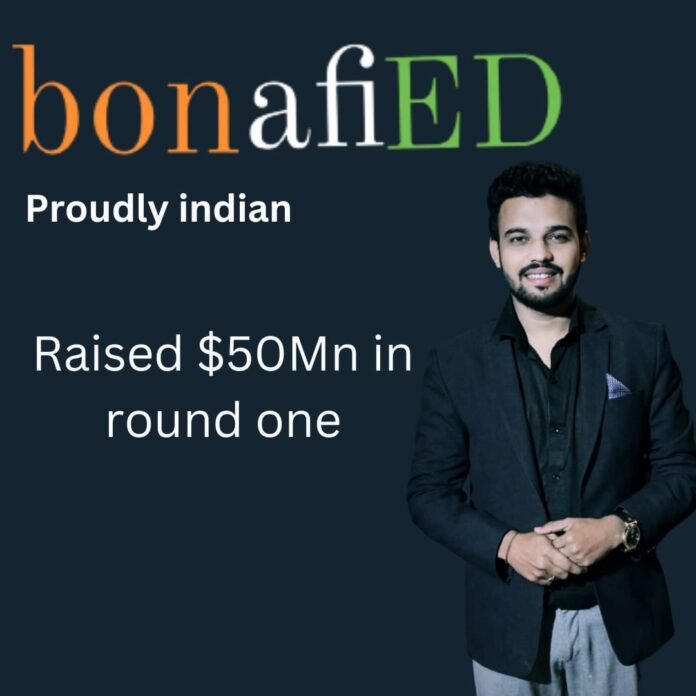 Bonafied, an Indian startup formerly known as Confiance, has secured $50 million in funding from PAN India Ventures for its AI/AR-based merchant services. The company, which initially started as an Ed-tech startup dealing in AI and AR-based online services, faced financial challenges and employee issues, leading to its closure. However, after debt recovery and careful planning, Sachin Modak, the young entrepreneur behind Bonafied, decided to pivot the company to focus on AI/AR-based merchant services.
The move proved successful, with the new venture generating 10x profits for the company and gaining significant traction in North and South India. This recent funding will enable Bonafied to continue scaling its services and expanding its reach across the country.
Sachin Modak, the CEO of Bonafied, expressed his excitement at the funding, stating that "It is a testament to the hard work and dedication of our team and the value that our AI/AR-based merchant services provide to our customers. This investment will allow us to accelerate our growth and reach more businesses across India."
The funding will be invested in technology development, product innovation, and market expansion to meet the growing demand for Bonafied's AI/AR-based merchant services. The company is committed to providing high-quality services and delivering exceptional value to its customers.
Bonafied is an Indian startup founded in March 2021 by Sachin Modak, dedicated to providing innovative and efficient solutions to businesses across India, helping them to improve their operations and enhance their customer experience. With the recent funding from PAN India Ventures, Bonafied is poised for continued growth and success in the Indian market.
The funding received by Bonafied is a significant milestone for the startup and showcases the potential of AI/AR-based merchant services in India. With its commitment to delivering high-quality services and the recent funding, Bonafied is well-positioned to become a leading player in the industry and continue to make a positive impact on businesses across the country.