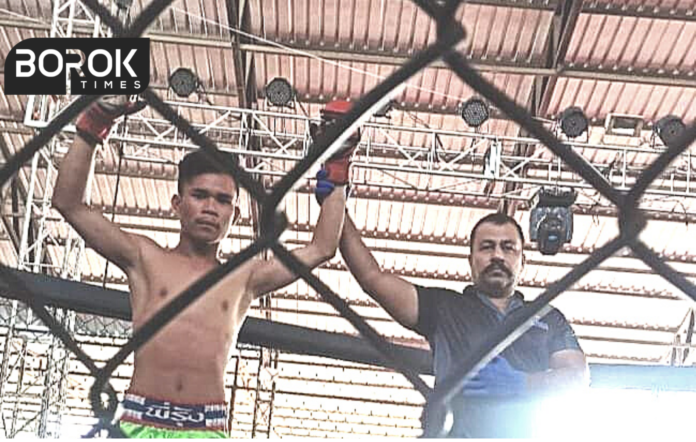 Saijak Debbarma wins Silver Medal at MMA India National Championship held at Neemuch (Madhya Pradesh) from 19th to 22nd May 2022.
Saijak Debbarma won his semi-final on Saturday with a splendid performance against his opponent from Telangana and created a history by becoming the first person to win Silver Medal in MMA Tripura in seven years since 2015 at a National level.
The Founder and Technical Director of MMA Tripura, Mr. Kru Raymond Bongcher congratulated him and wished him luck for his final match. His victory is also celebrated by the youths through social media posts and congratulated him. Saijak will be fighting for gold in his final soon.