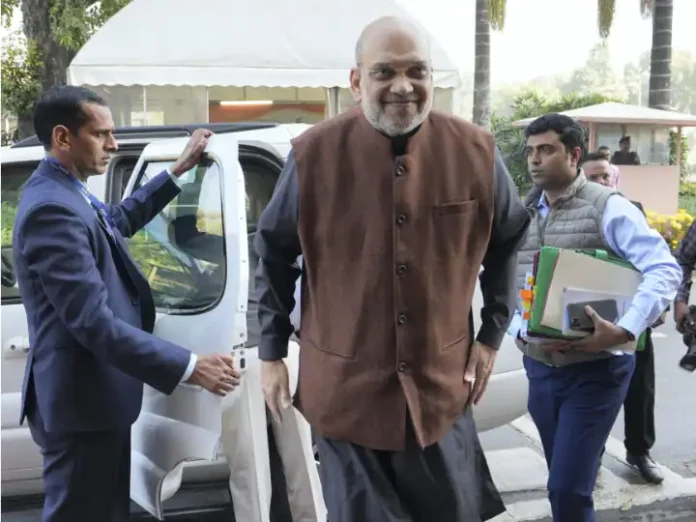 As soon as the assembly elections in Gujarat and Himachal Pradesh are over, Union Home Minister Amit Shah has started preparations for the assembly elections to be held in Tripura. He called a meeting at his residence to discuss the elections in the state. Apart from BJP President JP Nadda, leaders of Tripura BJP's core group also participated in this meeting.
Assembly elections are going to be held in Tripura early next year. Regarding this, Amit Shah and JP Nadda had a strategic meeting and emphasis was laid on BJP's election preparations in the state. Along with this, the proposed visit of Prime Minister Narendra Modi to Tripura on December 18 has also been discussed in the meeting. Elections can be held in Tripura in the month of March 2023. Earlier, BJP President JP Nadda had also held a meeting with State President Rajiv Bhattacharya.
Tripura BJP President Rajeev Bhattacharya, Deputy Chief Minister Vishnu Dev Sharma, Union Minister of State Pratima Bhowmik, Rajya Sabha MP and former Tripura Chief Minister Biplab Deb and party's state in-charge Mahesh Sharma attended the meeting held at Amit Shah's residence. According to sources, the central leaders of BJP have expressed their displeasure over the factionalism in the party and the lobbying done by the leaders.
Earlier, the Tripura unit had announced to form 30 committees keeping the elections in mind. Party's state media in-charge Sunit Sarkar said on Sunday that after the approval of the party's central leadership, an eight-member election management committee has been formed, headed by BJP state president Rajib Bhattacharya. He told that Law and Parliamentary Affairs Minister Ratanlal Nath has been made the convenor of the committee. The committee has been given the responsibility of preparing the election strategy. Responsibilities have been distributed to the committees for smoothly campaigning.
The chief minister will head the party's 11-member election campaign committee while senior leaders including deputy chief minister Jishnu Dev Verma, state party president, Rajya Sabha MP Biplab Kumar Deb and union minister Pratima Bhowmik have also been included in the committee. A manifesto committee has also been constituted, whose convenor has been made state BJP vice-president Ashok Sinha.