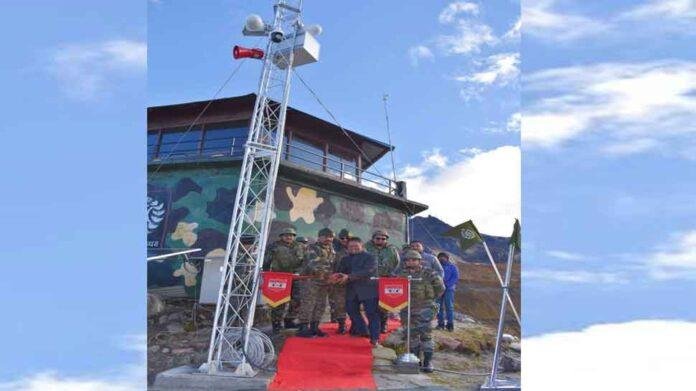 The Indian Army has installed a radar at one of its forward posts in North Sikkim at an altitude of 15,000 feet. It is the first of its kind radar that can see through snow and fog and can detect avalanches within three seconds of being triggered.
The Avalanche Surveillance Radar, which was inaugurated on Tuesday, was installed by the Indian Army and Defense Geo-informatics and Research Establishment (DGRE). Apart from detecting avalanches, this radar can also see landslides.
A branch of the Defense Research and Development Organization (DRDO), the DGRE oversees the forecasting and mitigation of avalanches, which often prove fatal to our troops in the Himalayan region.
This radar can see even at night. It covers an area of 2 sq/km. The Indian Army said that it can permanently scan the slope intended for avalanches and track its path and shape.
The Army said, "In an area where the frequency of triggering of avalanches is high, installation of the first avalanche radar will save the lives of Indian soldiers deployed in harsh terrain and sub-zero temperatures. Simultaneously, it will limit the damage caused to vehicles and equipment operating in icy, high-altitude areas.
Avalanche is a curse for soldiers posted in high altitude areas and many of them have lost their lives in such incidents. "A warning a few seconds before the avalanche hits could help save many lives," an army source said.