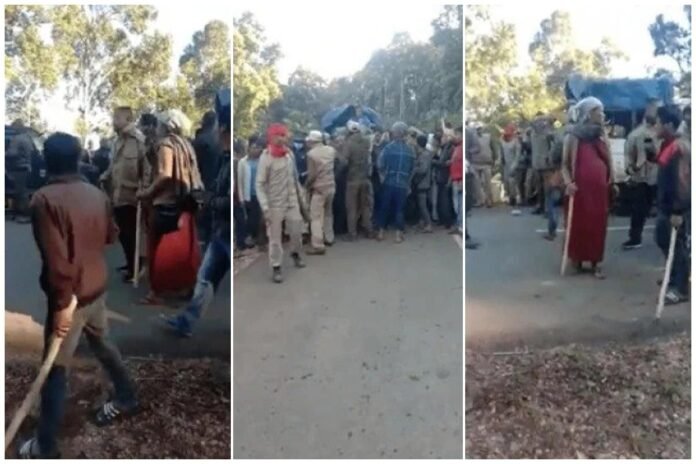 A Forest barricade was found destroyed in a controversial area along the border between the two northeastern states of Meghalaya and Assam.
Meghalaya DGP LR Bishnoi visited Assam's West Karbi Anglong district and talks with senior officers of the neighboring state to prevent Mukroh-like violence between the states. The conference also included top police officers from Assam and the West Karbi Anglong district administrator Krishna Barua.
Six individuals, including a forest guard, were shot and killed during the conflicts that broke out after Assamese forest guards from Assam stopped a truck that was reportedly carrying illegally cut timber. According to a top Meghalaya Police officer, the meeting was placed at the Umjakini Forest Range under the Baithalangso Police Station in West Karbi Anglong.
The DGP of Meghalaya said that the Assam Police have asked for our help to maintain control over the law and order situation along the disputed villages and to maintain the peaceful coexistence of those who live close to the state boundary. Additionally, he said that a case was filed by the Assam police when a section of the forest fence was discovered to be broken. The violence occurred in one of the 12 sites where Meghalaya and Assam have a long disagreement along the 884.9 km state boundary.
To resolve the conflict, the two northeastern states signed a memorandum of agreement in March of this year in New Delhi in the presence of Union Home Minister Amit Shah.