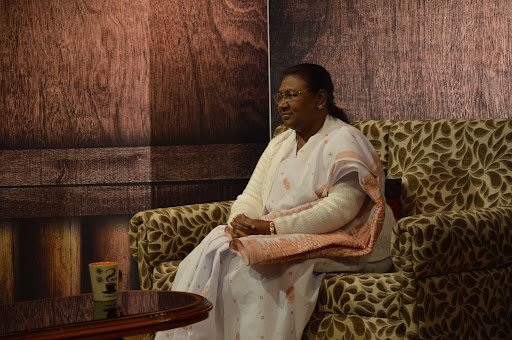 During her two-day visit to Mizoram, President Draupadi Murmu on Friday said the tribal-dominated state contributes and benefits from the country's effort to connect with neighbors in the region.
Addressing a special session of the Vidhan Sabha here, he said Mizoram can learn from its best practices of pre-modern times and adopt them in the existing system for the betterment of the people.
She also said that the Mizoram Legislative Assembly, over the years, "has evolved into an effective instrument in finding solutions to the problems of the people".
Murmu said she wanted to increase the representation of women in public life, especially in the legislature.
The Centre's 'Act East Policy' emphasizes on the Northeast to improve the country's relations with the extended neighborhood in the Asia-Pacific region, she said. Mizoram benefits from and contributes to the country's effort to engage with neighbors in the region.
Murmu said that the state has performed well on all parameters despite the challenges posed by the hill state's geographical location.
The President said, "Mizoram has not looked back after achieving full statehood in 1987. The geographical location of the hilly region presents special challenges for development, yet the state has performed remarkably well on all parameters, especially when it comes to human development."
"As a tribal-majority state, Mizoram can learn from its past and best governance practices from pre-modern days can be adopted within contemporary systems," he said.
The President has reached Sikkim after her first visit to this northeastern state.