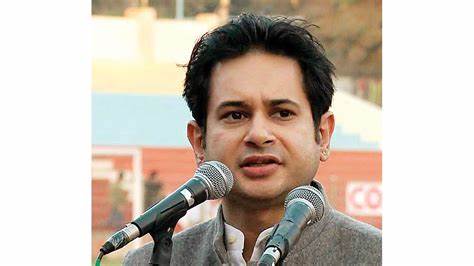 Tipra Motha party is going to conduct a mass gathering tomorrow in the Astabol ground.
For the gathering tomorrow, Tripura police is making security arrangements for in Astabol ground, now known as Swami Vivekananda Maidan.
A huge force of police and paramilitary personnel will be deployed to maintain law and order as well as to prevent any untoward incident.
In a statement Pradyot Kishore, the 'Tipra Motha' supremo has invited all including media personnel to attend the meeting which will commence from 11-00 AM tomorrow.
The statement says that, Pradyot Kishore, the 'Motha' Chairman and the party president Bijay Kumar Hrangkhawal will address the gathering. Also from outside, national footballer Bhaichun Bhutia, the chief of the 'Hamro Sikkim Party' of the small northeastern state of Sikkim will also attend and address the meeting. 
According to the sources, a huge number of people , mostly tribals, will attend the meeting tomorrow to show the depth and extent of 'Tipra Motha's support base to the people and political establishment in the state.
All the media persons have been given the invitation passes from 'Tipra Motha', for tomorrow's mass gathering in Swami Vivekananda Maidan.