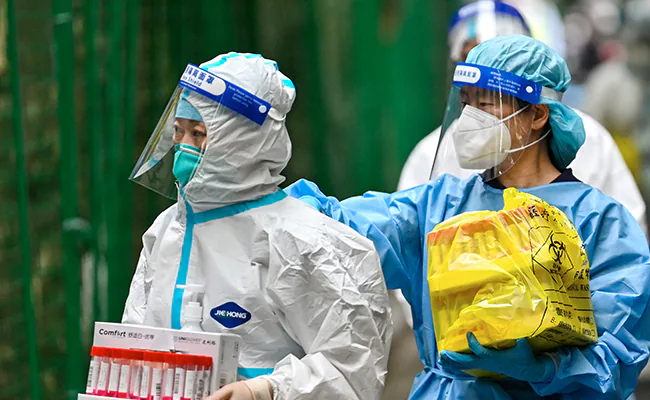 China on Monday announced the closure of the world's largest electronics market for four days in view of the increasing cases of corona infection. Apart from this, the lockdown has been imposed in many areas. This electronics wholesale market is in Huaqianbei. It is also called the Southern Technology Hub of Shenzhen, which has been announced to be closed for four days due to the new onset of corona infection. The South China Morning Post said that the business in Huaqiangbei has been closed, a decision taken by the Shenzhen administration in view of the increasing cases of Korana infection.
The supply chain will be adversely affected due to the closure of the electronics market
However, this shutdown will have a bad effect on the supply chain. From here electronic goods are sent all over the world. An order has been issued to close it from Monday to Thursday. All shops in the affected area have been closed, and only essential businesses such as supermarkets, restaurants, and pharmacies are allowed to open.
Lockdown announced in many areas
According to the report, only food will be allowed to be taken from the restaurant. Apart from this, all services have been suspended. The corona infection was controlled within a week in March this year in Shenzhen, a city with a population of 17 million. After this, the effective model of administration was also welcomed. On Monday, 11 cases of corona infection were found here, due to which 24 metro stations here were closed and a lockdown has been announced in Fuchsian district. Guiyuan, Nanhu and Sungang in Luohu have also been completely closed. Schools have been closed in many areas and an online education system has been adopted.