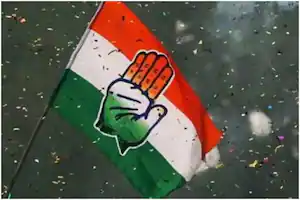 Twelve people, including three policemen, were injured in attacks on Congress' state-level 'Bharat Jodo Yatra' at two places in Tripura. Police gave this information. Police said hundreds of Congress workers were marching towards Santir Bazar in South Tripura district at around 3.30 pm when they were pelted with stones. The Congress alleged that supporters of the ruling Bharatiya Janata Party (BJP) were behind the attack. Santir Bazar police station in-charge Anupam Das said, a group of youths suddenly pelted stones at the rally, injuring several people including three police constables. This led to a war-like situation." When the situation went out of control, the police resorted to lathicharge to disperse the youth, he said. It is possible that during this time some people got injured.
He said that six-seven Congress supporters were injured in the attack, but this number is expected to increase. Later, angry BJP supporters protested outside the police station regarding lathicharge on their supporters. Congress leader Ashish Saha claimed that 15 party workers were injured in the attack.
West Tripura's Superintendent of Police (SP), Shankardas said that in the second phase of the programme, the attack was carried out at Amatali in West Tripura district. He said, no FIR has been registered in connection with the incident so far, but the police will start a suo motu investigation into the incident. The situation is now under control." Under the national level 'Bharat Jodo Yatra', various state units of the party are organizing similar marches under the leadership of Congress leader Rahul Gandhi. The Tripura unit of the Congress has organized such yatras in all the sub-divisions.
Chief Minister Manik Saha said that the police have been given full freedom to take action against those involved in the violence. There is no place for violence in a democracy, he said. Those who indulge in violence should know that violence does not lead to anything."