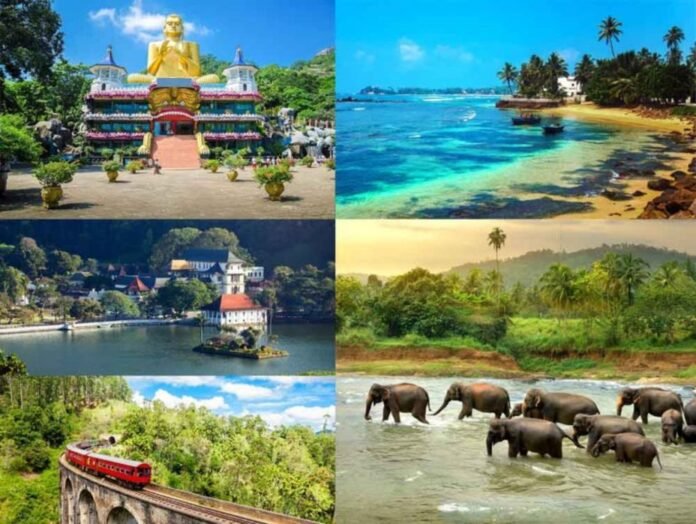 Looking for budget-friendly foreign destinations? From the picturesque beaches of Sri Lanka to the vibrant streets of Thailand, here are five affordable destinations that offer incredible experiences without breaking the bank.
Sri Lanka: A Tropical Paradise on a Budget Sri Lanka, with its pristine beaches, lush tea plantations, and ancient ruins, is a dream destination for budget-conscious travelers. Immerse yourself in the rich cultural heritage of Sigiriya, explore the colonial charm of Galle Fort, or embark on a scenic train ride through the tea-covered hills of Nuwara Eliya. With affordable accommodation options and local street food, Sri Lanka offers a remarkable experience at an affordable price.
Vietnam: A Tapestry of Beauty and Culture Vietnam is a captivating country that boasts a blend of natural beauty and cultural heritage. From the bustling streets of Hanoi to the serene waters of Ha Long Bay, there is something for everyone. Explore the ancient town of Hoi An, trek through the terraced rice fields in Sapa, or savor the delectable street food in Ho Chi Minh City. Vietnam's affordability makes it an ideal destination for travelers on a budget.
Indonesia: Islands of Paradise without the High Price Indonesia is a vast archipelago that offers a diverse range of experiences. Bali, with its stunning beaches and vibrant nightlife, attracts tourists from around the world. However, Indonesia has much more to offer beyond Bali. Explore the breathtaking landscapes of Komodo National Park, witness the sunrise over Mount Bromo, or dive into the crystal-clear waters of the Gili Islands. With affordable accommodation options and inexpensive local cuisine, Indonesia is a paradise that won't drain your wallet.
Mexico: Rich History and Vibrant Culture at a Bargain Mexico is a treasure trove of ancient ruins, vibrant festivals, and mouthwatering cuisine. Discover the Mayan ruins of Chichen Itza, immerse yourself in the colorful streets of Mexico City's historic center, or relax on the pristine beaches of Tulum. Mexico's affordable prices make it an attractive destination for travelers seeking a mix of cultural exploration and relaxation.
Thailand: Exotic Wonders within Reach Thailand, known for its warm hospitality and stunning landscapes, is a budget-friendly destination that offers a wealth of experiences. Explore the bustling markets of Bangkok, wander through the ancient temples of Chiang Mai, or unwind on the idyllic beaches of Phuket. With affordable accommodation, inexpensive street food, and a wide range of activities, Thailand caters to travelers with diverse interests and budgets.
Traveling to foreign destinations doesn't have to be expensive. Sri Lanka, Vietnam, Indonesia, Mexico, and Thailand offer incredible experiences while being easy on the wallet. Whether you seek tropical beaches, ancient ruins, cultural immersion, or natural wonders, these budget-friendly destinations are sure to leave you with unforgettable memories without breaking the bank. So pack your bags and embark on an affordable adventure to these enchanting destinations.