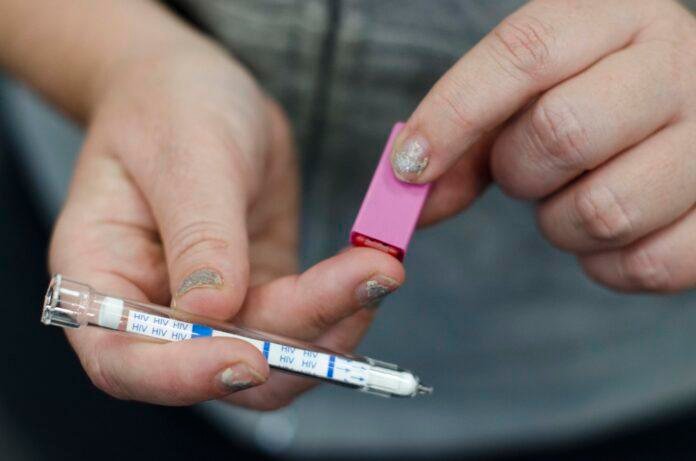 The use of a common syringe has created havoc HIV among women in the remote area of North district, the media person was completely stunned to see this.
Hundreds of of women has been detected HIV positive in Damcherra, Kheda Cherra, Bahadurbasti, Jalebasa, Thamarai areas.
Mediapersons were shocked after witnessing the havoc caused by HIV in Damcherra and Kheda Cherra. It is spreading among the males of the localities through sexual intercourse with infected females.
The problem of addiction has been surging among the youth in hill areas very briskly. The situation of localities in North District is terrible.
The long queues at Drug-control and OST centres can be spotted easily at hospitals in Damcherra.
Despite the government's drive to make the state 'Nasha Mukta', hundreds of youth in Pecharthal, Panisagar, Kanchanpur of North district are spilling in Drug-Abuse and very prone to AIDS.
The project Director of State AIDS Control Project has also admitted the condition of North district is terrible and the rapidly increasing HIV is creating a havoc. He has assured that very soon a roadmap will be launched to combat the menace across the state.