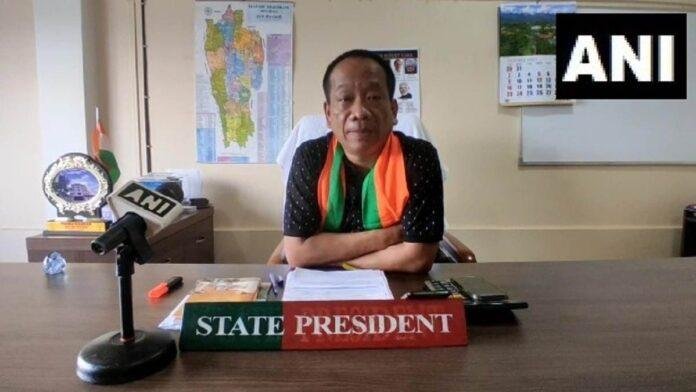 The Bharatiya Janata Party has decided to contest all the 40 assembly seats in the 2023 assembly elections to be held in Mizoram. This information has been given by Mizoram BJP President Vanlalmuaka.
16 leaders of Mizoram's ruling Mizo National Front had joined the BJP last month. Mizo National Front leaders, led by MNF youth president Malin Kumar Chakma, had joined the BJP.
In Mizoram, assembly elections are going to be held in 2023 and in view of this, BJP has started doing tremendous work in the state. In Mizoram, the BJP is trying to strengthen its hold in the ethnic minority-dominated areas to form the next government on its own. The state is currently under the government of Mizo National Front, which is a constituent of the National Democratic Alliance.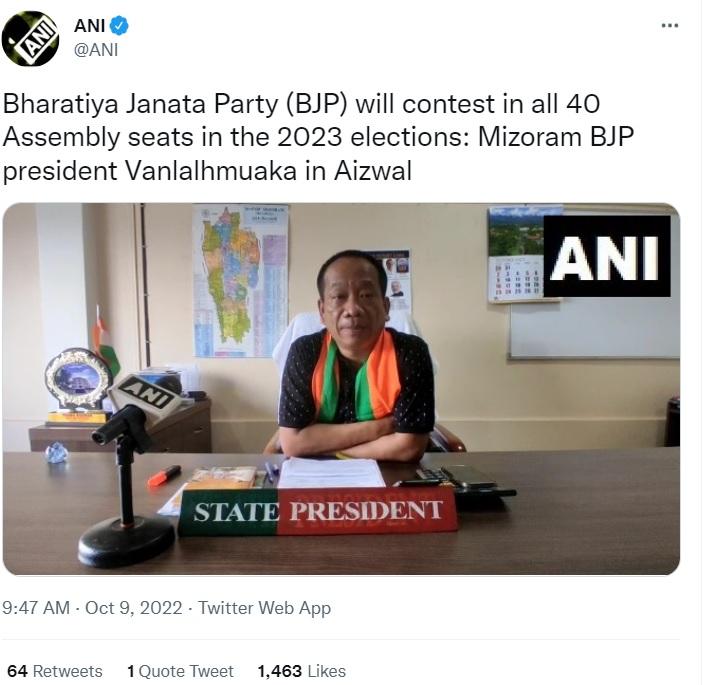 Of the total 40 seats released by the Election Commission, the MNF party won 26 seats, securing a majority. At the same time, for the first time, the BJP had captured a seat in Mizoram by opening an account. Talking about the Congress party, the party had won only 5 seats, while the Congress had to face a loss of 26 seats.