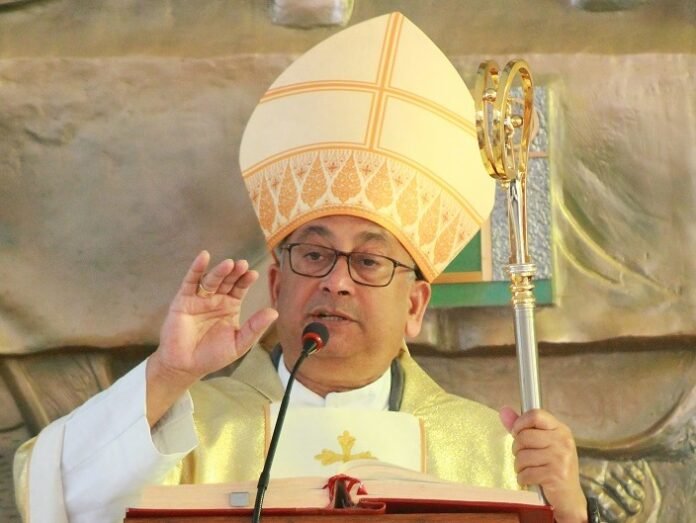 The Arunachal Bishop George Pallipparambil of the Miao churches stated that giving up is not an option for a missionary person in the event of recognizing the Ruby Jubilee. He was appointed as a priest in 1982 and has primarily served in the eastern region of Arunachal Pradesh. He remarked that making people live gives one's life significance.
According to Bishop, They will confront problems of all kinds in attempts to make people live meaningfully but the instant they give up, they will lose the significance of their life as a missionary.
He recalled his early days working with young people in Arunachal Pradesh, and said that when he first visited Arunachal Pradesh in 1980, he was placed under imprisonment for 18 hours, he had no idea the church would develop eminently. Father Mathew Pulingathil, the first parish priest who welcomed and prepared him for the Arunachal Mission among the youngsters, he thought the choice was not his but God's decision to make him a successful missionary.
Father Pulingathil praised Bishop George and stated that the life journey of Bishop George is an example of hard effort, devotion, and sacrifice. God made him accountable for a wider mission. Bishop George's first trip companion, Father Alex Pulimoottil, who accompanied him from Kerala to North East India some 50 years ago, remarked that George's ability and standing were apparent from the very beginning of their era of formation. He was always attracted to the people of Arunachal Pradesh.
Yangli Homtok, a former student from BBS, said during the ceremony event that they can never thank dear Bishop George entirely for who he has been to them. Bishop George was praised for his 40 years of service to the people of East Arunachal Pradesh as a priest and his 17 years as the Bishop by Father K.O. Sebastian, the principal of Don Bosco College, as well as by catechists Chomjung Mossang and Jiten Dai.