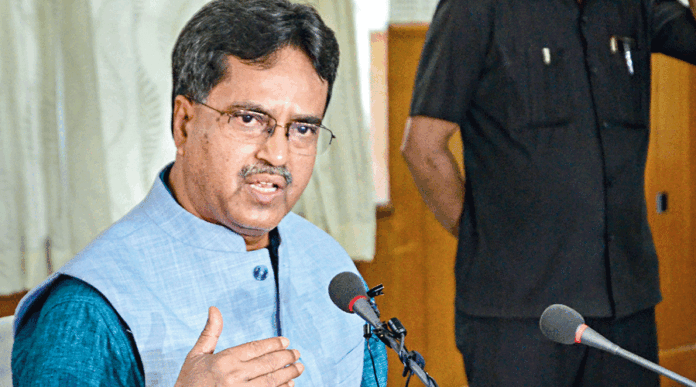 The Chief Minister of Tripura Dr. Manik Saha advised people to give their votes carefully to the Parties. He asked people from all groups to support the Bharatiya Janata Party in the upcoming elections and promised the people that if he gets elected again, his administration will provide all the facilities which are necessary for the people.
According to Dr. Manik Saha, the main aspect of the Bharatiya Janata Party (BJP) is the development of all the people. His party will use the countermeasure to toxic politics that creates social inequalities. Their main goal is to promote peace and calmness among the people. Everyone will be treated equally in the sight of the government and no one will get special benefits. He encourages people to vote for the BJP Party from all the different religious groups.
Dr. Manik Saha said that a massive crowd was present when the Prime Minister spoke at Swami Vivekananda Maidan. The mass number of people who gathered in the city was remarkable. However, the opposition parties make conspiracies and try their best to divert people, their political philosophy is based on deceptive thinking. He requested people to be careful while giving their votes to such parties.
The chief minister also points out the congress leader Sudip Roy Barman and Asish Saha as they frequently switch political parties. It is well known that they moved from the Congress to the TMC to the Congress to the BJP. When they were in the BJP, they rose in rebellion against the Chief Minister to further their interests, but they were unsuccessful. After that, they help TMC and promised them that they join TMC but eventually joined the Congress party. Dr. Manik Saha does not want the old days to come again and for people to suffer.