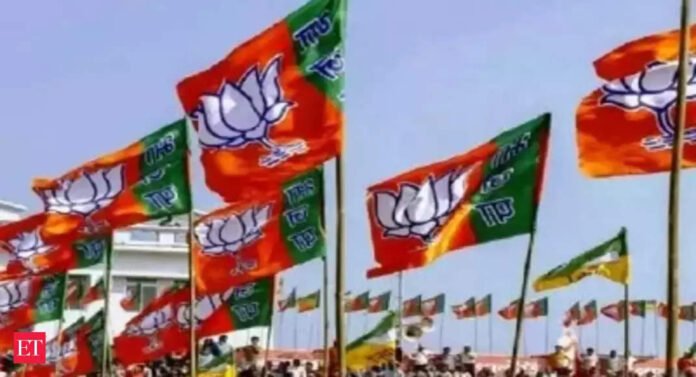 A Rath Yatra is going to be held in Tripura by the BJP party. The announcement took place on Friday by the BJP party for the Rath Yatra. It is a 7-day journey. The yatra will start on January 5 and will continue for straight 7 days. The name of Rath Yatra is "Jana Vishwas Yatra." This name is chosen by the BJP party because it consists of the party's poll activities.
By doing this, it will spread the message of the ruling party, that is BJP government in the state. Tripura president Rajeeb Bhattacharjee said, "a leg of the yatra will begin from South Tripura district and while another will commence from North Tripura district on January 5. And the two raths will meet in Agartala on the last day of the yatra, January 12."
According to the schedule, the yatra will begin at 11 am from Dharmanagar in North Tripura. And the one from South Tripura will begin at 2 pm from Sabroom. Rath Yatra will cover a total distance of around 1,000 km. For uplifting his party's rank, president Bhatarjee said that he has already planned about 200 meetings. Also, 100 padayatra and 50 road shows with a few other events will take place.
The Yatra will be covering further 10 lakh people. Places like Dhramnagar, Kadamtala-Kurti, and Bagbassa constituencies will be covered in the rally of North Tripura. And places like Sabroom, Manu, Jolaibari, Shantirbazaar, Belonia, Hrishyamukh, Rajnagar, etc will be covered in South Tripura.