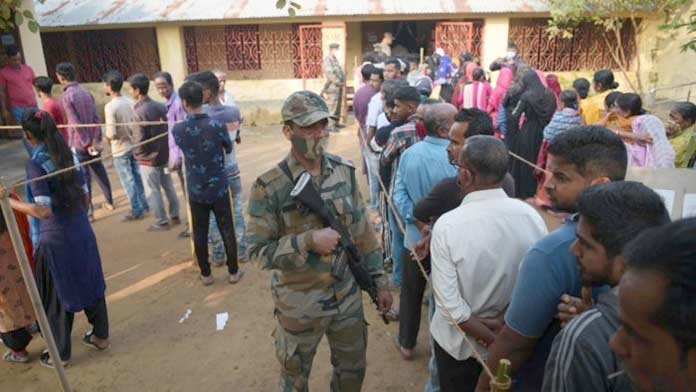 The Election Commission of India has adopted several measures to prevent election-related violence in Tripura for the upcoming state assembly elections which are going to take place in 2023, therefore they have started a special campaign named "mission zero violence" to ensure free and fair elections in the state.
They claim that Tripura's Assembly Elections are just as important as festivals but the random act of violence during the election disturbs the whole environment in the state.
The Tripura Election Department has intended to increase widespread awareness of the need to avoid violence among political parties, party activists, and voters, especially in consideration of the next assembly elections.
The Central Military Troops will regularly conduct flag marches and road marches ahead of the elections to increase public confidence so that they will give their vote to the respective party of their own choice and the deployment of the forces is also being regulated so that the troops may become familiar to the community and provide quick assistance to the people.
The chief electoral officer stated that all troublemakers and petty criminals will be kept under continual watch or punished according to the law. They have been establishing sufficient Naka points to track the movement of people and weapons that could corrupt the electoral process.
The autonomy to plan security deployment based on their particular local conditions has also been granted to the nearby police stations. The deployment of sufficient security coverage by Central Armed Police Force officers, efficient queue management, etc. is started to prevent crowding outside the polling booth. The election commission of India is putting every effort to conduct a peaceful election in Tripura.