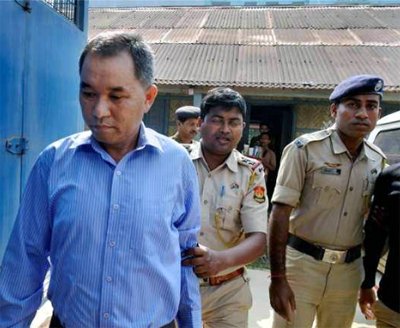 Tripura senior Police officials Tapan Debbarma get bail after five years of jail for killing a journalist. In the year 2017, on 21st November, Sudip Dutta Bhowmik, a journalist was shot dead by Tapan Debbarma. Debbarma is the commandant of the second Battalion of Tripura State Rifles (TSR). He was arrested soon after he shot the journalist. A high court judge on Wednesday released bail for Tapan Debbarma.
A similar case occurred on September 20 in 2017. A television journalist named Santanu Dutta Bhowmik was murdered in Mandwai, which is about 25 km away from Agartala. After these two murder cases took place all the journalists started protesting and demanding action on this.
In 2018 BJP government came to power, and it handed over the murder cases to CBI. Many TSR officials, including Tapan Debbarma, were arrested for killing Sudip Dutta Bhowmik after the investigation. But there's yet no action on the murder case of Susant Dutta Bhowmik.