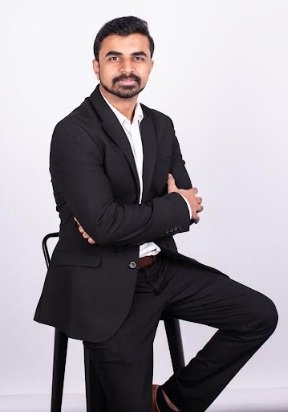 For years people in metro cities of India have travelled far for jobs spending nearly 2 to 3 hours in daily work commutes and are still doing so, unfortunately, no one has cared to deep dive into what these long daily commutes do to an individual. There are several studies and reports on how long daily commutes affect a person physically, and mentally and are adding to stress, depression and anxiety. For years job platforms have been stuck in the old traditional approaches and have never thought of how they can help solve one of the biggest problems of job seekers.
It is more than a decade we have been hearing about work-life balance and employee well-being as one of the top corporate agendas but have hardly seen any action on it. Employers are busy filling their open positions and have never really cared or looked into how these daily long commutes affect their employees and in turn are one of the major reasons for low productivity. A major reason for low talent retention is long commutes and burnouts. A shorter commute will ensure improvement in employment tenures thus reducing the cost of hiring and rehiring.
The daily long commutes also add to pressure on the public infrastructure and add to the ever-increasing pollution and has been one of the reasons for the deteriorating Air Quality Index (AQI) across the major metro cities of India.
An HRTech start-up, InRadius is Indias first radius-based job and talent search platform. The core purpose of the platform is to help people living in metro cities find jobs closer to their home and reduce the unproductive long hours spent on daily commute for work. Currently the platform is operational in Mumbai (including the Mumbai Metropolitan Regions), Pune, Bengaluru, Hyderabad and Delhi NCR and plans to expand its operations across all major metropolitan cities of India over the next 9 months.
InRadius aims to achieve 1 million registered job seekers, onboard over 2000 businesses, and have 10,000 active jobs on its platform by the end of March 2024.
Darshan Vyas, Founder & CEO of InRadius
"Through InRadius, we are committed to revolutionizing the job search experience and empowering individuals to find opportunities closer to their homes. Our goal is to create a positive impact on peoples lives by reducing long commutes and achieving a better work-life balance. We are excited about our ambitious targets and confident in our teams expertise to make a meaningful difference in the job market," said Darshan Vyas, Founder & CEO of InRadius.
To achieve its business objectives, InRadius plans to implement comprehensive marketing strategies, including digital, outdoor, and PR campaigns, as well as brand collaborations. The company aims to secure funding, with 80% of the funds allocated toward achieving the objectives set for the next 12 months. Looking ahead, InRadius has set long-term goals that encompass its vision of transforming the job search landscape and fostering work-life balance. These goals include becoming the first choice for Indians seeking jobs closer to home, being the preferred talent search platform for startups and midsize companies, and addressing the long commute problem globally.
InRadius primarily targets professionals who endure long daily commutes, freshers seeking nearby job opportunities, and companies that value providing a better work-life balance. InRadius aims to be viewed by its major stakeholders as a company that revolutionized job and talent search, profoundly impacting peoples lives by reducing commute times and alleviating the burden on public infrastructure while lowering carbon emissions.
​