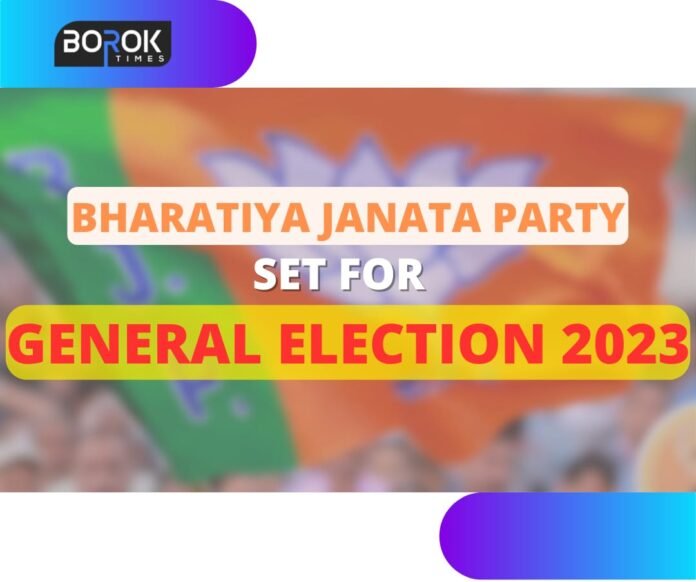 The state BJP president and Tripura chief minister, Dr. Manik Saha, emerged victorious in his first-ever direct electoral battle from the Town Bardowali constituency.
The BJP won three out of four Assembly seats in the current by-polls in the Town Bardowali, Jubarajnagar, and Surma seats.
Dr. Manik Saha had never contested any election in his career earlier. He had last month replaced Biplab Kumar Deb as the CM, who had led the party to victory in the 2018 Assembly polls to form its first-ever government in the state.
The by-polls marked a test for the faction-ridden state BJP and CM Dr. Manik Saha, setting the stage for the state Assembly polls due in February 2023. Saha himself needed to win his seat to retain the CM post.
The outcome of the by-polls is however set to help CM Dr. Manik Saha consolidate his position as he gears up to lead the party into the 2023 electoral battle.
Expressing satisfaction over the by-poll results, the Tripura BJP's chief spokesperson Subrata Chakraborty said the state government would now focus on fulfilling 'pending 2018 poll promises'.
'Time is less and a few commitments we made in 2018, which could not be fulfilled yet, are being worked on. We shall fulfill them all in this timeframe and shall go to polls with report cards next year,' he said.
The Change in the Chief Minister just 9 months before the Assembly polls had stunned the leaders and rank and file of its Tripura unit. Despite the change in CM, the party had been winning all the polls including the gram panchayat, civic bodies, and the Lok Sabha polls. It had then only lost the tribal council polls to the erstwhile royal scion Pradyot Kishore-led TIPRA Motha, a party formed just ahead of these polls last year.
The BJP also bagged the Scheduled Castes-reserved Surma constituency. Significantly, a TIPRA Motha candidate Baburam Satnami emerged as the runner-up in Surma, which was the tribal party's first-ever foray into the Assembly election.