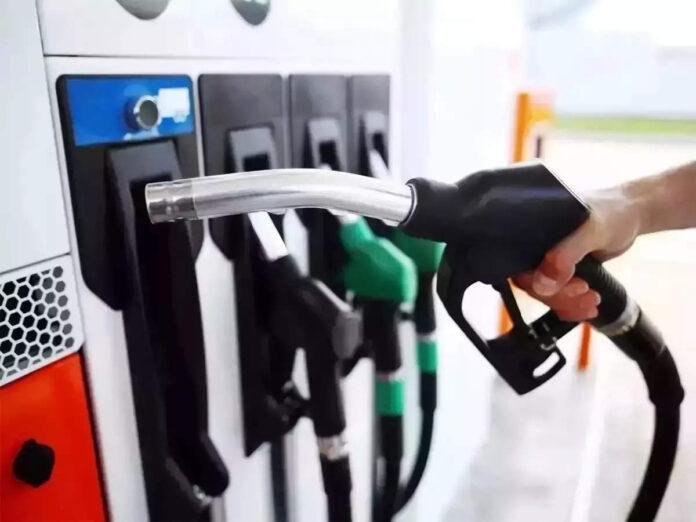 The Oil Marketing Companies have released a new rate list of petrol and diesel prices and the prices of both the fuels continue to remain steady.
Now the prices of petrol and diesel remain unchanged for the last 51 days and it has given much needed relief to citizens. As prices of crude oil are falling it is anticipated that the fuel prices may also come down. Today once again there is a dip in the prices of crude oil.
The price of WTI Crude Oil has fallen by $1.38 per barrel at $102.7 per barrel meanwhile the benchmark Brent Crude prices have fallen by $1.21 per barrel at $105.9 per barrel.
When it comes to the prices of fuel in India, petrol is selling at Rs 96.72 per litre while the diesel price is recorded at Rs 89.62 per litre in Delhi. In Mumbai, the price of one litre of petrol is recorded at Rs 111.35 per litre and diesel price is available at Rs 97.28 per litre.
Prices of both the fuel petrol and diesel have been same for more than a month ever since finance minister Nirmala Sitharaman declared a cut in excise duty on petrol and diesel. Nirmala Sitharaman declared an excuse duty cut on petrol by Rs 8 per litre and Rs 6 per litre on diesel earlier this year on May 21.
The prices of petrol and diesel vary from state to state as a result of implementation of local taxes such as VAT and freight charges. Despite the high crude oil prices, petrol and diesel rates remain the same.
It is worth noting that public sector oil marketing companies that may include Bharat Petroleum Corporation Ltd (BPCL), Indian Oil Corporation Ltd (IOCL), and Hindustan Petroleum Corporation Ltd (HPCL) revise prices of fuel everyday keeping in line with benchmark global prices and foreign exchange rates. If any changes in the prices of petrol and diesel occur, it is implemented at 6 AM everyday.