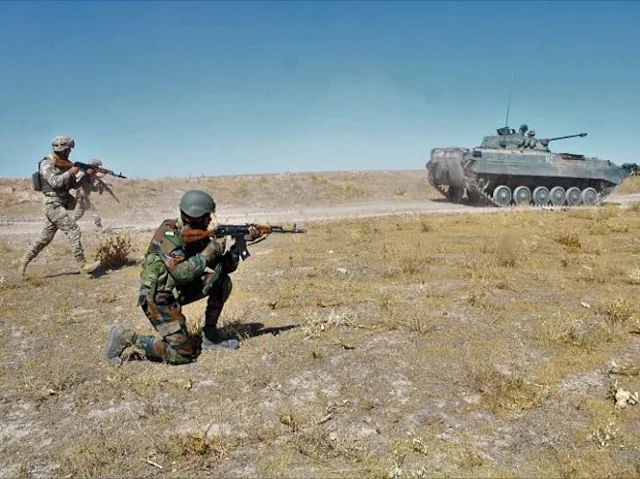 Armies of India and Kazakhstan on Thursday began a fortnight-long joint exercise in Meghalaya. This information was given by a senior defense officer.
The sixth edition of the counter-terrorism exercise 'Kajind-22', which began on Thursday at Umroi, 25 km from Shillong in Meghalaya, will conclude on December 28 with the aim of enhancing cooperation between the two countries and deepening bilateral relations.
"This joint exercise will enable both the armies to train, plan and execute to neutralize potential threats faced during UN peacekeeping missions," an army official told PTI.
Both countries started the annual training exercise 'Prabal Dostik' in 2016, which was renamed as 'Exercise Kajind' in 2018.
The official said troops from its regional command would participate from the Kazakhstan side, while troops from the 11 Gorkha Rifles would participate from the Indian Army's side.
He said the objective of the exercise is to build positive military-to-military relations, imbibe each other's best practices and enhance interoperability while carrying out counter-terrorist operations in semi-urban and jungle scenarios.