Tourism businessmen in the Himalayan state of Sikkim were busy with preparations after the West Bengal government declared an 11-day holiday during Durga Puja. Every year lakhs of tourists reach Sikkim during Dussehra holiday. Two years after the global pandemic Covid, tourism-related businessmen were expecting good business this year. After the global pandemic Kovid-19, this is also a golden opportunity for businessmen. But due to incessant rains and dilapidated condition of National Highway (NH-10) connecting Siliguri to Sikkim, businessmen are worried.
Being a Himalayan state, Sikkim is prone to landslides in the slightest rain. Apart from this, Sikkim also has to face heavy losses every year due to the bad condition of the road. Tourism businessmen of the capital say that tourists are facing a lot of problems due to the road. It takes seven to eight hours to reach Sikkim from Siliguri. Whether it is West Bengal or Sikkim, the government does not seem worried about the improvement of National Highway-10 of its state. Such is the situation that small vehicles from Sikkim have started refusing to go to Siliguri to take tourists. Such is the condition of the highway, then how the business will proceed in the state is a matter of concern.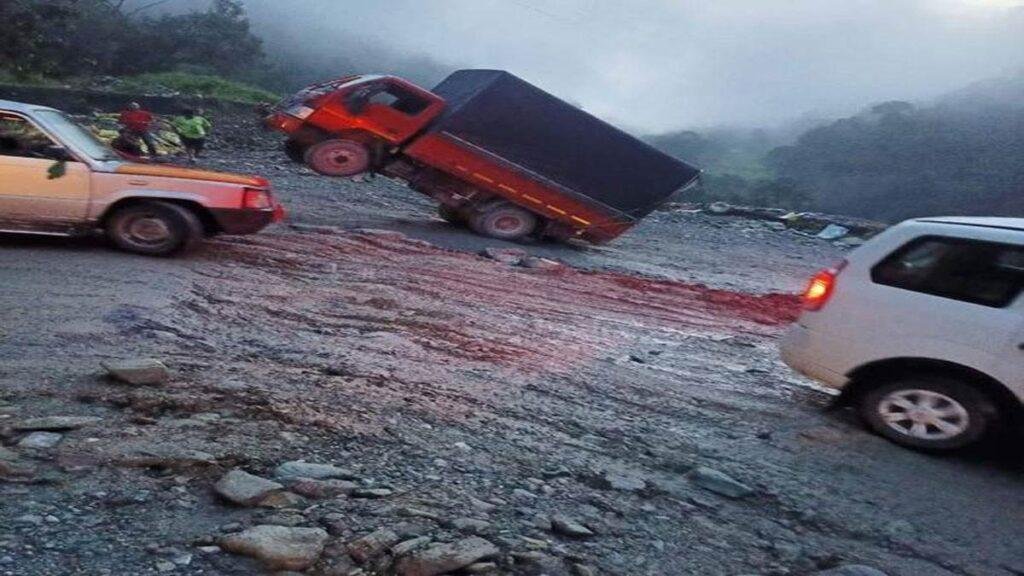 The drivers of the state are also looking happy on the arrival of tourists in Sikkim during Dussehra. But taxi drivers are quite angry about the condition of the road. They say that looking at National Highway-10, it seems that the tax paid by us is going waste. Commercial taxi vehicles pay more tax than private vehicles, but not only in Siliguri but also Sikkim, the condition of the National Highway is not good. Drivers say that out of the year's earnings, the cost of maintenance, taxes etc. of the vehicle is so high that there is little left even for food.
Talking to the local citizens on the condition of the road here, they say that it is necessary to pay attention to the concerned body on the roads of the capital. Everyone talks about National Highways but no one is paying attention to the potholes on the roads of the capital. The road going from Paljor Stadium to Cooperative, Gangtok District Collector's office is in a pathetic condition for the past several years, but it is not being noticed by the government, the concerned body etc. On the other hand, people have also expressed their displeasure over the condition of the road from Indira Bypass to the new STNM Hospital.