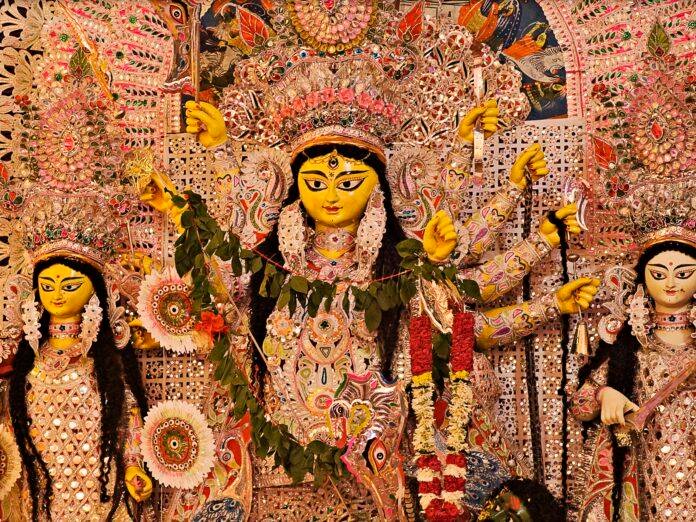 Rain in the Northeast including Bengal has made the color of Durga Puja slightly faded. It has been raining intermittently since Saptami. The situation is similar in other states including Guwahati. After two years after Corona, people are very excited about Durga Puja. Along with this, this time UNESCO has recognized Durga Puja of Bengal as a cultural heritage. There is a possibility of rain for the next two days as well.
Kolkata Police has tightened security in view of Durga Puja. Everywhere the police personnel are keeping an eye. 400 checkpoints have been set up to deal with any situation. About 17,000 policemen have been deployed along with 10,000 home guards. Apart from this, 58 PCR vehicles and 41 Rapid Action Force teams have also been deployed.
Meanwhile, the Kolkata Metro has also geared up so that the visitors do not face any kind of problem here. From Saptami, Kolkata Metro is engaged in the service of the visitors day and night. To ensure that people do not face any kind of problem, this time the metro has decided to run the metro on Saptami, Ashtami and Navami till 4 in the morning. Because people go out in large numbers at night. Metro service will be available from 1 pm to 11 pm on the 10th day.