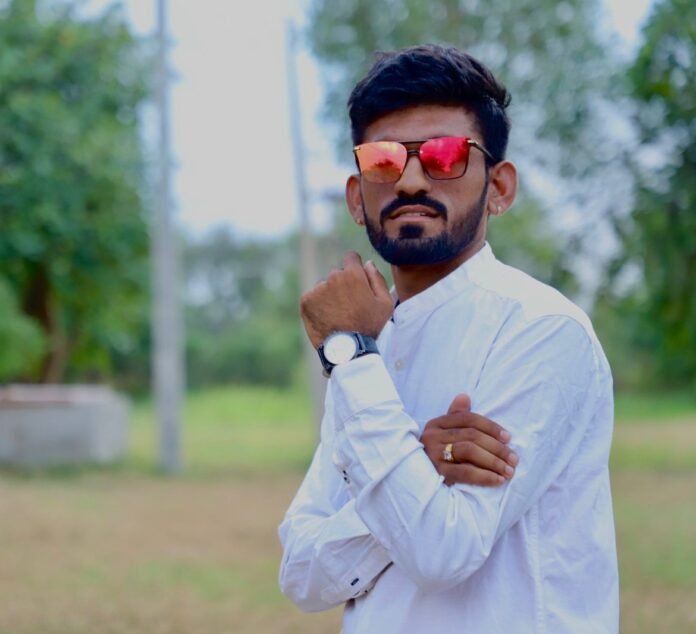 This is an inspiring story of a village boy, a thinker, and a struggler who had no proper guidance and exposure to education and became one of the successful owners of a digital marketing company, Patel Internet Private Limited.
Ashok Aanjana, born in a famer*s family, on 24 September 2005 is a professional passionate blogger, modeler, and traveler. He was born to A Farmer Prema Ram Ji and & house maker Manju Devi. He completed his early education at Shanti Bal Niketan Lambra, Rajasthan. Ashok Aanjana is a simple guy who fought many victorious battles in his life and also struggled against the odds to fulfill all his dreams.
Ashok Aanjana is a brilliant mind, with no scope to accomplish something out of the box. While pursuing his education, he came to realize the amount of professional diversity and decided to step into the world of digital marketing. He chose to interact with young minds, and provide them with specific knowledge about social networking sites, which is mandatory in the globalizing world to guide the minds of youth in the right direction. He is the founder of Patel Music and Prem and Company Jodhpur, an Digital Marketing Company which provides services for online marketing & strategy, including SEO, SEM, PPC, SMM, email marketing, social media advertising, video marketing, website design, app design, photography, AI & software development. At Present he is giving his regular service for Digital Marketing at Utkarsh institute in Jodhpur as a studio assistant. With his hard work, result-oriented and humanistic approach to his work, he has been able to carve a place for himself in the digital world.