At a rally in Telangana's capital Hyderabad on Friday, a man tried to attack Assam Chief Minister Himanta Biswa Sarma by breaking the mike installed on the stage. However, the people on the stage immediately overpowered the man. The Assam Chief Minister also asked the Telangana government led by K Chandrasekhar Rao to take action against the man.
Sarma said, "We were at zero distance. He could have attacked me with a sharp weapon. If a member of a political party does something like this, it looks indecent. This was against India's culture of 'Atithi Devo Bhava'. Telangana government should take action.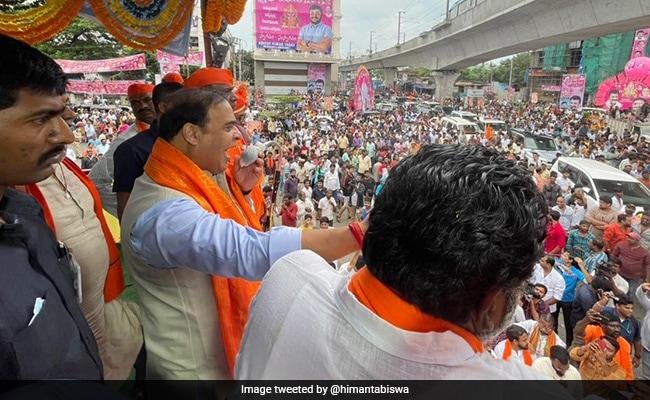 The security of the Assam Chief Minister was breached during a Ganesh idol immersion rally in Hyderabad on Friday when a local TRS leader came on stage and broke the microphone. In one of the videos, the man wearing a pink dupatta was also seen talking to Sarma, who seemed unfazed.
The Chief Minister of Assam was the special guest at the Ganesh procession of the huge immersion procession committee. The man, identified as Nand Kishore Vyas Bila, in-charge of the ruling TRS in Goshamahal constituency, was arrested later.