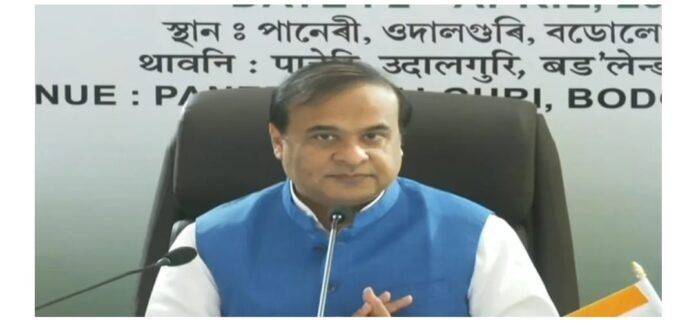 In a recent incident, Assam Chief Minister Himanta Biswa Sarma took to Twitter to personally apologize to a consumer who raised concerns about receiving an inflated electricity bill. The incident occurred in Guwahati, where the consumer voiced their grievances on social media, prompting the Chief Minister to address the matter promptly.
The consumer had expressed frustration over the unexpectedly high power bill and sought resolution through the online platform. Sensing the urgency and importance of the issue, Chief Minister Sarma personally responded to the complaint, expressing his regret for the inconvenience caused.
Acknowledging the consumer's concerns, Sarma assured them that the matter would be investigated thoroughly and resolved promptly. He emphasized the government's commitment to providing reliable and affordable electricity services to the citizens of Assam. The Chief Minister further reiterated the importance of accountability and efficiency in the power sector, promising appropriate action to rectify any discrepancies.
The swift response and personal intervention by the Chief Minister demonstrated a proactive approach to resolving consumer grievances and upholding accountability within the power distribution system. By using social media as a platform for engagement, Sarma showcased his commitment to addressing public concerns and ensuring a transparent administration.
The incident serves as a reminder of the government's responsibility to ensure fair and accurate billing for essential services. It also highlights the growing significance of social media in enabling direct communication between citizens and their elected representatives. Through such interactions, public officials gain firsthand insights into the challenges faced by their constituents, facilitating more responsive governance.
As the issue gains attention, it is expected that the concerned authorities will take immediate steps to investigate and rectify any billing errors, providing relief to affected consumers. Additionally, the incident may prompt the implementation of more stringent monitoring mechanisms to prevent such discrepancies in the future.
The incident reflects the Assam government's commitment to accountability and responsiveness, with Chief Minister Himanta Biswa Sarma personally intervening to apologize and address the issue. By prioritizing consumer satisfaction and actively engaging with citizens' concerns, the government aims to foster a more transparent and efficient governance framework in the state's power sector.