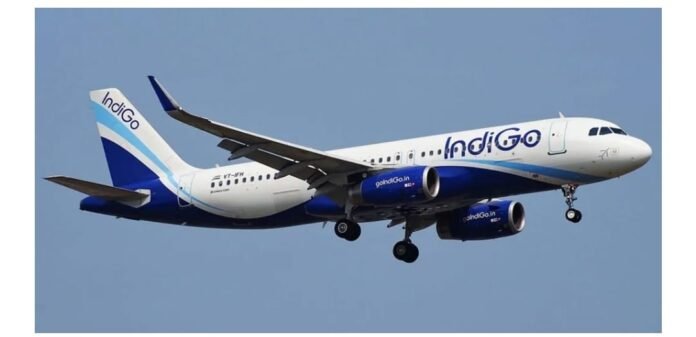 In an unexpected turn of events, an IndiGo airlines flight destined for Dibrugarh was compelled to return to the Lokapriya Gopinath Bordoloi International (LGBI) airport in Guwahati due to a technical snag encountered shortly after takeoff.
The incident, which took place earlier today, caused a disruption to the travel plans of passengers on board, including a union minister whose identity has not been disclosed. IndiGo is yet to release an official statement regarding the incident, leaving many eager for further details.
Flight 6E, operated by IndiGo, took off from Guwahati's LGBI airport with Dibrugarh as its intended destination. However, a technical malfunction occurred soon after departure, prompting the flight crew to make a swift decision to return to the airport for safety reasons.
Passengers onboard the flight described moments of confusion and concern as the aircraft executed a U-turn, heading back to Guwahati. The experienced flight crew swiftly handled the situation, maintaining calmness and prioritizing the safety of all passengers.
Upon landing back at LGBI airport, the aircraft was promptly inspected by a team of engineers and technicians from IndiGo. Their primary objective was to identify and rectify the technical issue that led to the decision to return. Meanwhile, passengers were provided with necessary assistance and accommodation until further arrangements could be made.
While the exact nature of the technical snag has not been disclosed, such incidents are not uncommon in the aviation industry. Airlines prioritize the safety and well-being of their passengers and crew above all else, and thus, taking precautionary measures in such scenarios is of utmost importance.
IndiGo, known for its commitment to operational excellence and customer satisfaction, is expected to conduct a thorough investigation into the incident. This will likely involve an assessment of the aircraft's maintenance records, a detailed examination of the technical malfunction, and necessary repairs to ensure the aircraft's airworthiness.
Passengers who were onboard the disrupted flight are expected to be accommodated on alternative flights to Dibrugarh, ensuring that their travel plans are not unduly affected. The airline's customer service representatives are working diligently to assist affected passengers and address their concerns.
As further information regarding the incident becomes available, IndiGo is likely to provide updates through official channels. Passengers are encouraged to stay in touch with the airline for the latest information and to seek any required assistance.
Technical glitches can occur unexpectedly, even with robust maintenance procedures and adherence to safety protocols. It is a testament to the professionalism and preparedness of the flight crew that they promptly identified the issue and executed the necessary procedures to ensure the safety of everyone involved.
Travelers are reminded that airline safety remains a top priority, and incidents like these, though rare, underscore the industry's commitment to maintaining the highest standards of operational integrity.