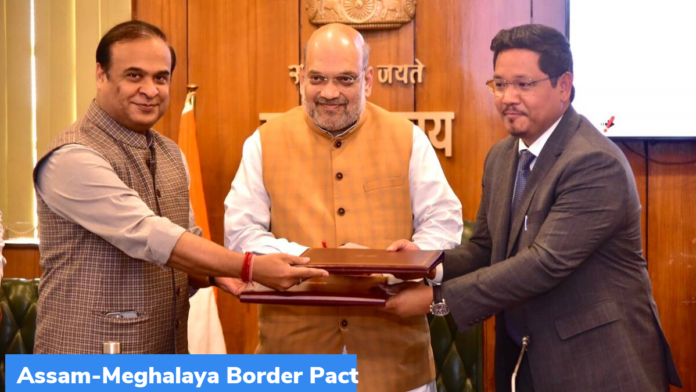 Assam Chief Minister Himanta Biswa Sarma and Meghalaya Chief Minister Conrad K. Sangma have started working on resolving the inter-state border dispute in six months. The leaders of these two northeastern states have decided to resolve these disputes in six months. Assam Chief Minister Sarma told reporters after the meeting on Sunday that a decision has been taken to start work to resolve the problems at the six disputed sites.
The disputed sites from Meghalaya's side are in three districts. There will be three regional committees headed by the cabinet minister which will take the matter forward. He informed that the committees would be notified in 15 days. For this immediate visits will be made. It will then be resolved between the two states based on broad parameters. Sarma tweeted that this decision was taken in the ninth meeting with Meghalaya CM Sangma Ji.
It is noteworthy that on March 29, in the presence of Union Home Minister Amit Shah in New Delhi, both the states signed a memorandum of understanding to settle the five-decade-old dispute. It was agreed to resolve the issue of 12 disputed sites in six months.
Sarma said that the second phase is more complicated than the first phase. In the first phase, there are places like Lampi in the Kamrup district of Assam. Some areas under the Karbi Anglong Autonomous Council (KAAC) are also in the first phase. He said that in the first phase, the six sites which are being resolved are Tarabari (4.69 sq km), Gijang (13.53 sq km), Hahim (3.51 sq km), Boklapara (1.57 sq km), Khanpara-Pilangkata (2.29 sq km). ) and Ratchera (11.20 sq. km).