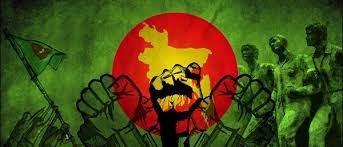 The Bangladesh Assistant High Commission (BAHC) in Agartala will recognize "Vijay Diwas" on December 16 to remember India's victory over Pakistan in the Indo-Pak War of 1971, which led to the independence of Bangladesh. The Vijay Diwas will be held in Tripura's city on December 16. The People's Republic of Bangladesh's national flag will be raised at 8 a.m. on December 16th, after the singing of Amar Sonar Bangla.
On December 16, those who played significant roles in Bangladesh's War Of Independence will also be honored. The Bangladesh Assistant High Commission (BAHC) representatives will also honor the freedom warriors on the grounds of Albert Ekka Park in Agartala.
The Tripura Legislative Assembly's Speaker and the Member of the Legislative Assembly Ratan Chakraborty will be the principal guest during a cultural evening event that will be hosted on the grounds of BAHC. The individuals who contributed during the Freedom fight will also be honored for their contributions on this occasion.