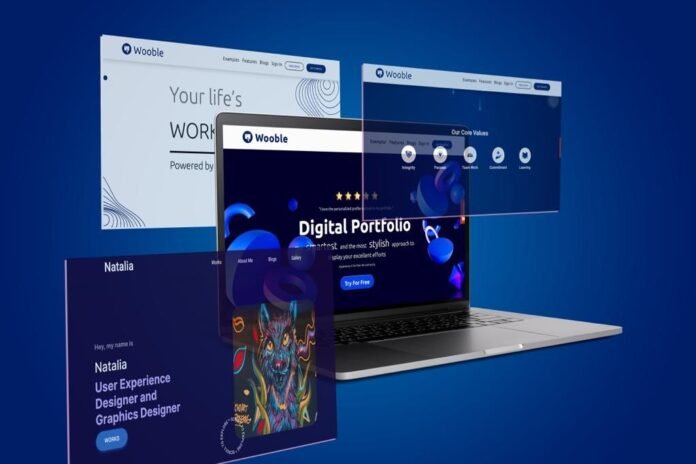 Digitalization has revolutionized the way we work and live, making it easier to access information, connect with others, and automate tasks. From online shopping to robotic process automation. It has impacted every sector of our society. Digitalization has opened up a new world of opportunity for an individual and for businesses. Joining the hands with digitalization WOOBLE has come with its share of revolution. Which is a digital portfolio revolution.
Digital portfolio is misjudged to be a professional platform specifically made for specific specialization of work such as for finance, trading, marketing and so on. But no, the wooble digital portfolio enables anyone and everyone to make their presence on digital platforms. It is becoming the new age social platform. which aims to give a most holistic and stylist experience to its users.
wooble provides an affordable set of features in its platform such as wide choice of aesthetic templates, digital email signature,magic contact sharing where one can share business card and QR code, and many more features. Apart from this to be a part of this platform one needs not to be a coder or a designer, everything is inbuilt , to use it one only needs its intuitivity and creativity.
wooble has reformed its vision 'to make the platform more customer-centric, where one can thrive to create their digital imprint with one click portfolio'. it has also included the idea of sustainability in its core value of the company which aims to prevent physical paper use for every documentation of work. it is not like other website maker where one has to learn the nitty gritty before head, in this one can start amature and excel professionally