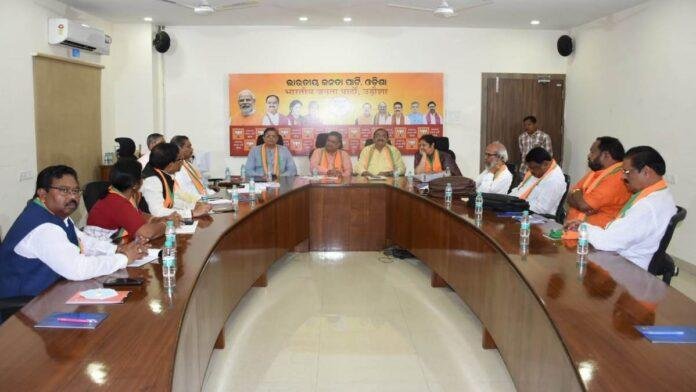 The core committee meeting was held in the state office on Tuesday under the chairmanship of BJP's state in-charge Sunil Bansal. In the meeting, there was a detailed discussion about strengthening the party. Especially in the 37000 booths of the state, how the party will be strong, the state in-charge brainstormed with the core committee members of the state BJP. Along with this, the program outline for the next 3 months has been prepared.
Giving information to the media after the meeting, State BJP spokesperson Golak Mohapatra said that BJP National President JP Nadda is coming to Odisha. He is scheduled to visit Odisha on a two-day visit on September 29. He said that JP Nadda will reach Odisha on 29. He will be in Odisha for two days on 29th and 30th. Mohapatra said that the meeting of the core committee was held today at the BJP state office in Bhubaneswar in the presence of state BJP in-charge Sunil Bansal.
The program for the next three months was prepared in the meeting. A training camp will be organized in Puri on 13th, 14th and 15th September. 37 thousand booths of the state will be strengthened from the ground level. Golak said that the BJP will go to the common people and understand their problems. Union Minister Vishweshwar Tudu, BJP State President Samir Mahanti, National Vice President Baijayant Panda, National Spokesperson Samvit Patra and MP Suresh Pujari were prominently present in this core committee meeting.