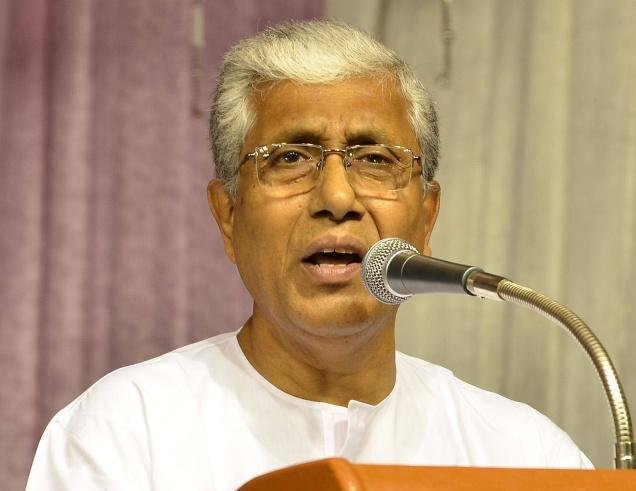 Leader of Opposition in Tripura Manik Sarkar on Tuesday said the people of the state will oust the Bharatiya Janata Party (BJP) from power in the upcoming elections for not fulfilling poll promises.
Manik Sarkar, who was addressing a program of Communist Party of India-Marxist (CPI-M) at Rabindra Bhavan, also hit out at the BJP-led government for failing to implement the Seventh Pay Commission in the state.
The CPI(M) leader's statement came a day after Assam Chief Minister Himanta Biswa Sarma, while launching a campaign of the BJP, said that the party would once again win power in the upcoming assembly elections.
Former Tripura Chief Minister Manik Sarkar said, "A gentleman from Assam had campaigned extensively for the BJP in the 2018 assembly elections. He had promised 50,000 jobs in the first year when the BJP came to power. The BJP leader also assured that the Seventh Pay Commission would be implemented in the first meeting of the new cabinet. But, the question is whether the BJP has fulfilled any promise," he said.
Himanta Sarma launched the BJP's 'Booth Vijay Abhiyan' (campaign to win booths) on Monday. Sarma claimed that the BJP government in Tripura "has done more than what it promised in the election manifesto".
He said his party would win 55 out of 60 seats in Tripura.