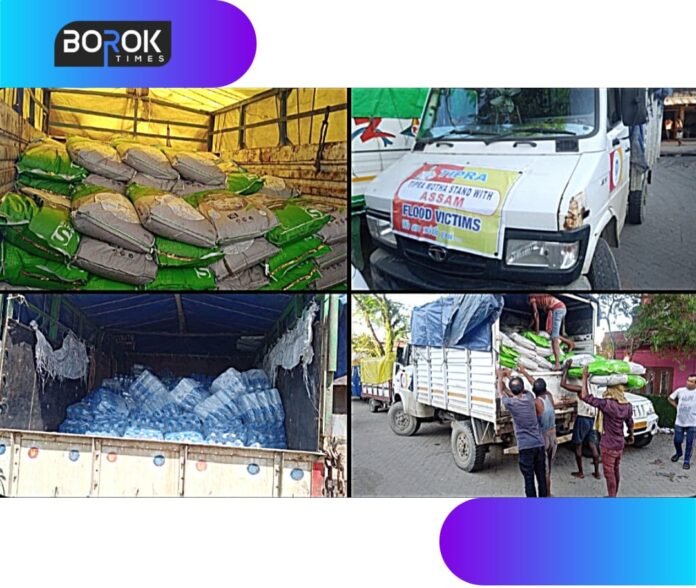 Bubagra Pradyot Manikya extended his help to Assam flood-affected area people on his 44th birthday.
The chief of the TIPRA party, Bubagra Pradyot Manikya has urged all to extend a helping hand to the needy people on his birthday.
"If you really love me then please help a family with ration, tin sheet for roof, clothes for children," tweeted Pradyot Manikya.
Bubagra asked all his followers to refrain from any cake-cutting ceremonies and "over-the-top celebrations" on his birthday.
While urging the followers, Bubagra also said that prayers and blessings are the only things he needs for his health.
"I need your prayers and blessing for my health and not cakes and over-the-top celebration," added Pradyot Debbarma.
Bubagra Pradyot sent three truckloads of food, drinking water, and other essential items to Silchar and its adjoining areas on Sunday.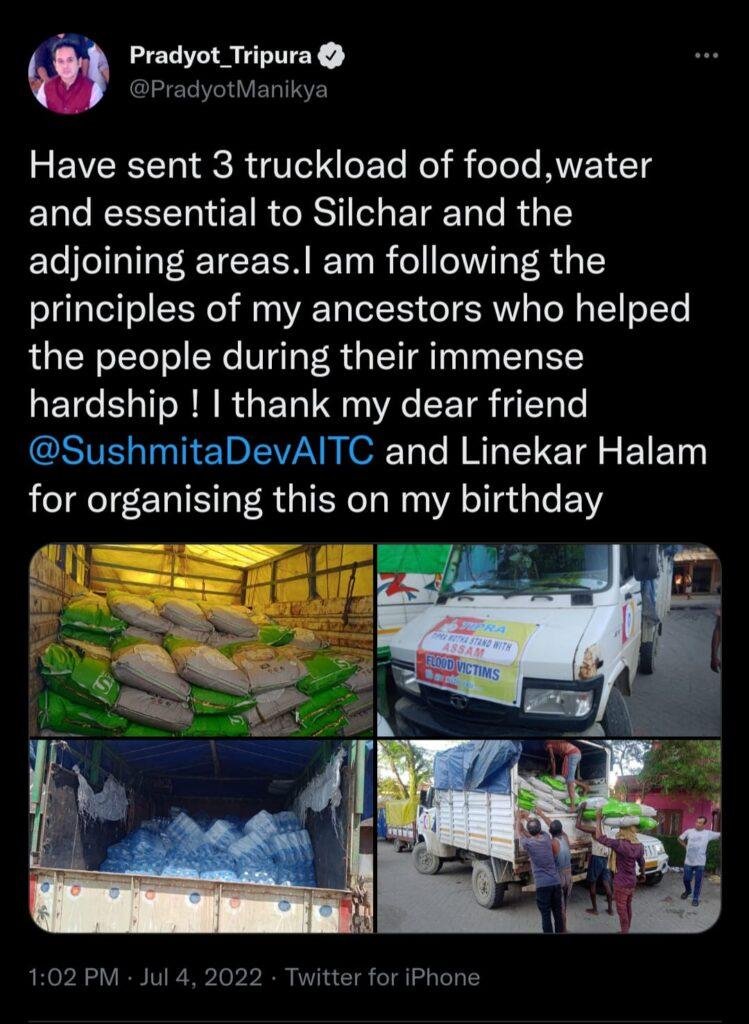 In a statement, Bubagra said that he always believed in helping everyone in their times of need. He said that he is only following in the footsteps of his ancestors who helped the people in the plains and hills during their immense hardship.
Related Article: NH-44 Connecting Tripura From Silchar Has Closed Down
Bubagra Pradyot further added that he hoped that the rest of India take notice of the plight of the people in the Barak valley region. Bubagra, who turns 44 today, also added that this is the best way to celebrate his birthday.
Though there has been a slight improvement in the overall flood scenario in the state of Assam, 30 districts are still reeling in flood waters. Of these, close to 2500 villages are inundated.
Also Read: Northeast Face Landslide: Shillong -Silchar Road