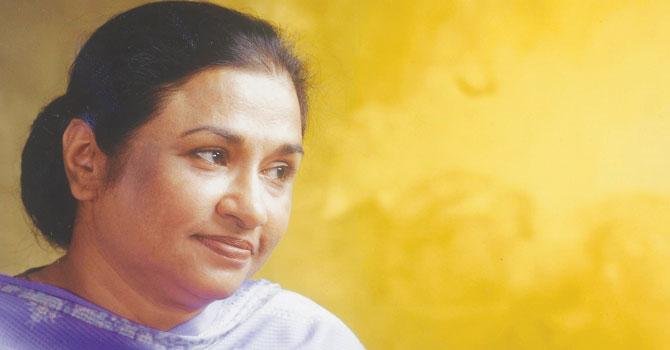 A celebrated name in the world of music and Pakistan's 'Queen of Melody' Nayyara Noor breathed her last on the night of Saturday, August 20. Honored with some of the prestigious awards of Pakistan such as the Nigar Award and the Pride of Performance Award, the Bulbul-e-Pakistan(Nightingale of Pakistan) passed away on Saturday after suffering a brief period of illness.
Taking to the micro-blogging social media site Twitter, Nayyara's nephew on Sunday tweeted, "It is with heavy heart that I announce the passing of my beloved aunt (tayi) Nayyara Noor. May her soul R.I.P."
Born on the 3rd of November 1950 in India's Northeastern land of Assam in the city of Guwahati, Nayyara was a personality in the world of music who had admirers equally in both India and Pakistan. She was an icon loved by people in both sides of the border and, as the Indian newspaper Indian Express states, she was "one of the last musical icons to represent the shared culture of India and Pakistan.". Daughter of an active member of the Muslim League, Nayyara's father was fortunate enough to host the Qaid-e-Azam during his trip to Assam in a pre-partitioned India before 1947.
Belonging to a family of merchant class, Nayyara Noor left for Pakistan and settled in Karachi along with her mother and siblings in the year 1958, while her father remained back in India till 1993 to look after the property they had in the native land.
Known for her live performances of Ghazal concerts on Pakistani TV shows and for landing her mesmerizing voice to the Ghazals of some of the Urdu's famous poets such as Mirza Ghalib and Faiz Ahmed Faiz, Nayyara in her lifetime performed with legends like Mehdi Hassan and Ahmed Rushdi.
Speaking to the Pakistani newspaper Dawn, Nayyara once said, "Education was the be-all and end-all of our existence, but the music was the main source of entertainment,"
The melody queen of Pakistan, however, had no formal training in the art that she was well-acclaimed and honored for by the world. Nayyara's talent was first recognized in 1968 by professor Asrar Ahmed of Islamia college while she was casually singing for her friends and teacher during an annual function at her alma mater National College of Arts, Lahore, and very soon the Bulbul-e-Pakistan got her chance to perform for the University's radio Pakistan programs and, thereafter, made her debut as a playback singer in Pakistani TV shows in the year 1971.
Nayyara, a great admirer of Kanan Bala's Bhajan and Begum Akhtar's Thumris and Ghazals since childhood, was awarded the prestigious Nigar award for landing her voice in the 1973 film Gharana and was honored with the Bulbul-e-Pakistan title in 2006. The same year she also received the Pride of Performance Award. Nayyara was also awarded with three gold medals at the annual All Pakistan Music Conference Concert for her contribution to Pakistani music.
Nayyara, however, after her marriage to husband Sheharyar Zaidi became finicky about doing live performances. Nayyara, along with her husband on his birthday in 1976 also landed her voice in one of Faiz Ahmed Faiz's rare Hindi poems, Barkha Barse Chat Per, which today is one of her most celebrated works.
Speaking to the newspaper Dawn, Nayyara after her marriage once told, "Music has been a passion with me but never been my top priority. I was a student and a daughter first and a singer later. After my marriage, my primary roles have been those of a wife and a mother.". Nayyara finally bid goodbye to an exceptionally successful professional singing career in the year 2012.
Expressing his grief on the loss of this great legend on Sunday, Pakistan's Prime Minister, Shahbaz Sharif on the micro-blogging site Twitter tweeted that losing Nayyara is "an irreparable damage" to the music world. "Be it a ghazal or a song, whatever Nayyara Noor sang, she sang it with perfection. The void created by Nayyara Noor's death will never be filled," the Pakistan PM tweeted further.