Virat Kohli finally ends 3-year long wait for the audience by making a century. The last century was made in the year 2019 in November. On Thursday, during the Asia world cup, the match between Afghanistan and India was held at the Dubai International Stadium in which the Indian cricket team captain reached triple figure after almost two years and nine months.
Kohli last scored an international century in a match between Bangladesh in the day and night Test at Eden Gardens.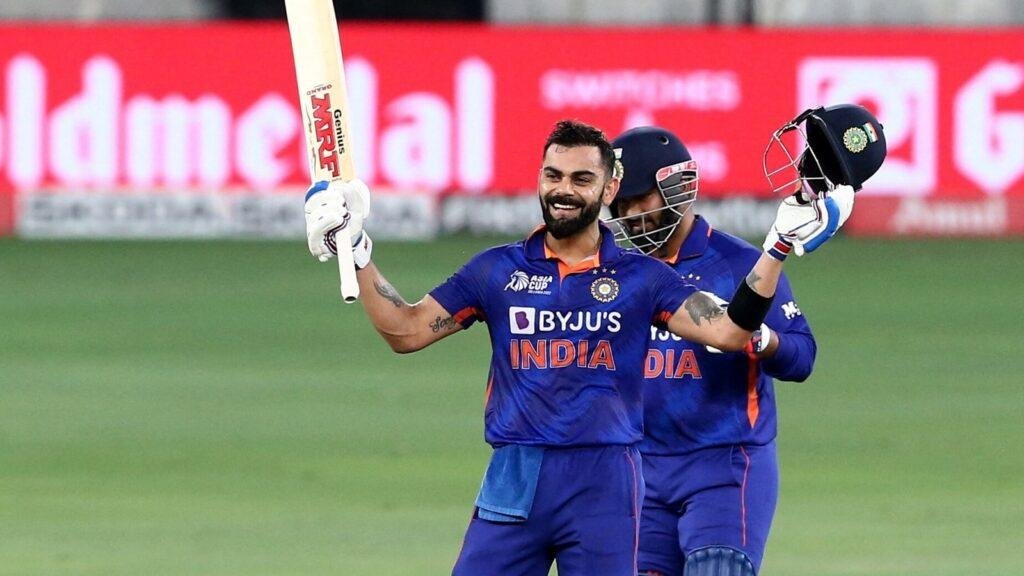 Kohli made 122 runs in 61 balls, which is the highest individual T20 score in India. The score is ultimately higher than Rohit Sharma and now Kohli has reached equal to Ricky Pontin's mark of 71 International centuries. Now he is only behind the great Sachin Tendulkar.
Kohli has been under a lot of pressure by the people and media for his performance as his strike rate was not among the best in recent times.
Kohli stepped out of to the spinners, pierced the field perfectly, and even played a rare sweep shot. Kohli is being praised worldwide for his outstanding performance. Kohli looked surprised as he couldn't believe that wait for the elusive 71 ended in a format wherein he least expected a century.