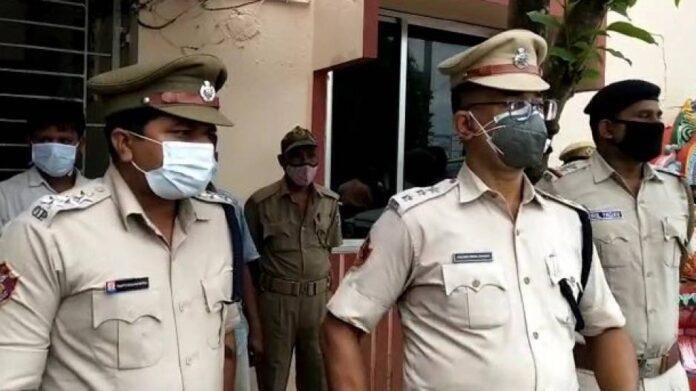 The former Chief Minister of Tripura Manik Saha on Wednesday during the discussion of the budget for Agartala Nagar Nigam (AAMC) and the community of club near them about Durga puja festival. (AAMC) recommended them to make a fixed budget for the Durga Puja and there should not be any pressure on anyone for giving "Chanda".
It is claimed by AAMC that many residents in Agartala were forced to pay the commission forcefully and it has been happening for a very long. In many areas of Agartala, it has been claimed that they forcefully take the commission during the festivals and many complaints have been filed.
Keeping this incident in mind, a ceremony was organized by AAMC at Agartala district in Ravindra Stbarshiki Bhawan and discussed the issues regarding the planning of Durga puja.
In this ceremony along with Chief Minister Manik Saha, many other officials were present like Shushant Choudhry, Mayor of AAMC Dipak Majumdar, Dipty Mayor Manik Das Dutta, J.K. Sinha, D.G.P. Amitabh Ranjan, Brajesh Pandey, G.K. Rao, Devpriya Bardhan, Pranab Sarkar, Shankar Devnath and other officials were present.
By addressing the program Chief Minister said, "Durga Puja is a festival of goodwill. It creates a sense of brotherhood and solidarity among the people. This festival should not be tarnished in the name of unnecessarily forced membership. If there is a complaint against the club or the worship community regarding membership, the law will be taken action."
The chief minister said that the government has been making efforts to make Tripura Self reliant from the very beginning. But in the case of big-budget puja, the artists from outside the state are given the opportunity of the idol, marquee, lighting, etc. In such a situation, if the artists and workers of the state can work, then the state money will remain with the state. He requested the puja organizers to decide in this regard with a positive attitude.
All decisions were appreciated by other officials.