A police complaint has been lodged against Assam Chief Minister Himanta Biswa Sarma and Sadhguru among others. It is alleged that he allegedly violated the Wildlife Protection Act.
A senior police officer said that residents of villages located on the edge of the national park at Bokakhat police station in Golaghata district have lodged a complaint for undertaking a jeep safari in the dark the previous day.
An official on condition of anonymity said, "We have started investigation into the matter. The matter comes under the KNP Forest Department, so we have sought a report from the Divisional Forest Officer of the park on the status of the allegation. He said that people have the right to make allegations and investigation will be done on that basis.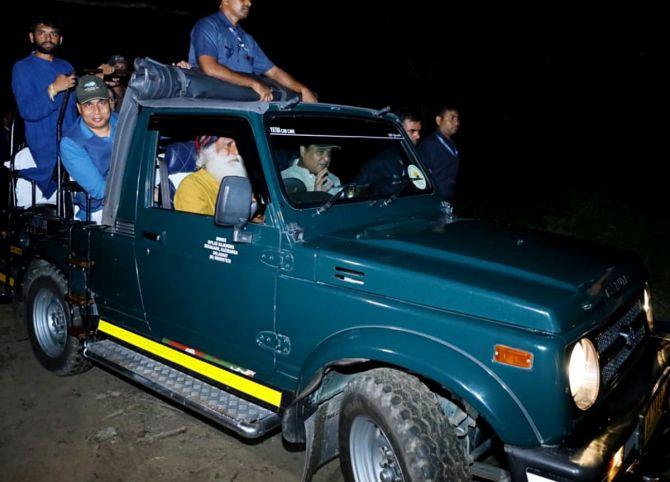 The officer referred to the allegation of jeep safaris after the evening. He told that it was an official event and sometimes, such events go on for a while. So I don't think we can call it a violation of law.
The complaint has been given by Soneshwar Nara and Prabin Pegu, residents of Morongiyal and Balijan villages near the park. He has alleged that doing jeep safaris with headlights on after dusk is a violation of the Wildlife Protection Act 1972.
The complainants have demanded immediate arrest of Sadhguru Jagdish Jaggi Vasudev, Himanta Biswa Sarma, State Tourism Minister Jayant Malla Barua and others.