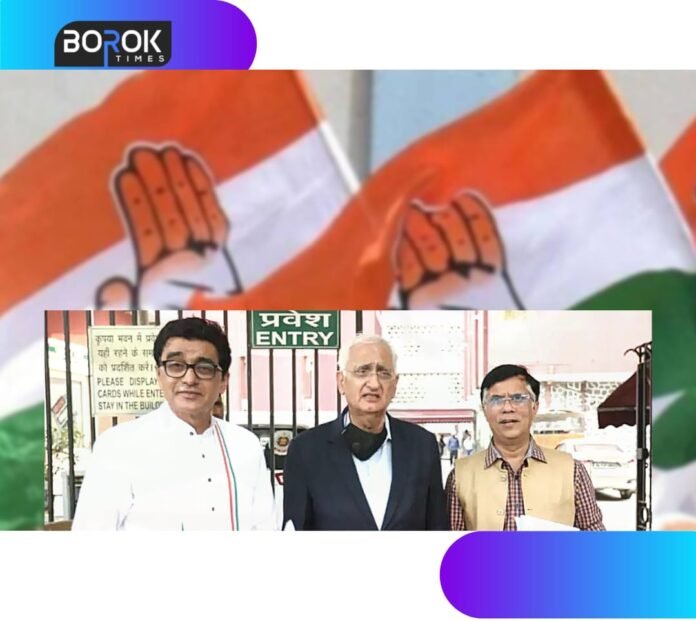 Congress demanded the Election Commission's independent inquiry into the recent by-polls violence in Tripura. The Congress slammed the Bharatiya Janata Party and alleged the post-polls violence in Tripura.
Congress has accused the workers of the BJP of unleashing "organized political violence" after the saffron party came to power in the Center.
A Congress delegation comprising senior leaders Salman Khurshid, Pawan Khera, Mohammed Khan, and AICC in charge of Tripura Ajoy Kumar met the chief election commissioner to apprise him about the political violence in Tripura.
"Our first demand is that an independent inquiry needs to take place through the Election Commission as it is post-election related violence. We have also requested protection for the Congress state office and the workers. Congress office in Tripura was attacked thrice. PM Modi and Amit Shah are silent. They are either afraid to talk about it or it is happening at their behest," said Congress spokesperson Ajoy Kumar.
A similar delegation was made by the Left Front comprising CPI(M) state secretary Jitendra Chaudhury, Left Front convener Narayan Kar, and leaders of RSP and Forward Bloc Chief Secretary Kumar Alok. They alleged that at least 147 incidents of major violence occurred before, during, and after the recently held by-polls in four Assembly segments of the state.
As per the Left Front's claims, the incidents of alleged violence include 15 in Sepahijala district, 22 in South Tripura, two in North Tripura, one in Unakoti district, seven in Khowai, 67 in West Tripura, and 33 in Dhalai.
The Left parties also announced to hold a protest on July 2 at Paradise Chowmuhani over the alleged BJP misrule. The Left memorandum came on the heels of similar allegations made by Congress MLA and former minister Sudip Roy Barman, who Tuesday wrote to Chief Minister Dr. Manik Saha seeking his intervention to ensure post-poll violence, is controlled, and proper compensation is rolled out to the affected families.