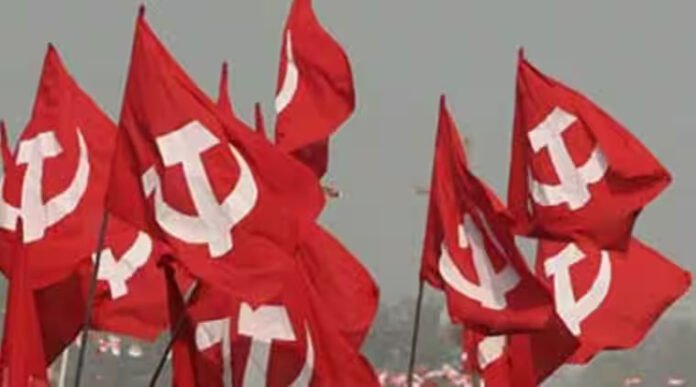 As the upcoming bypolls for the Boxanagar and Dhanpur Assembly constituencies in Tripura draw closer, a distinct pattern of isolation is emerging for the Communist Party of India (Marxist) or CPM. Despite initial alliances formed with the Congress and Tipra Motha party, the CPM finds itself standing alone in these electoral battles, potentially impacting the outcome of closely contested seats previously secured by slim margins earlier this year.
The significance of these bypolls stems from the sudden vacancy in the Boxanagar seat following the demise of sitting CPM MLA Shamsul Haque, while the Dhanpur constituency became available after the resignation of BJP MLA and Union Minister Pratima Bhowmik.
In a clear departure from their collaborative approach, the Congress and Tipra Motha, which had entered into an alliance with the CPM to counter the BJP, have refrained from officially pledging their support to their erstwhile ally. Both the Congress and the CPM are part of the Opposition's INDIA bloc, indicating a complex web of political relationships.
The BJP, for its part, has undertaken an aggressive campaign, deploying heavyweight figures such as Chief Minister Manik Saha, BJP President Rajib Bhattacharjee, and Pratima Bhowmik to propagate their "double engine government" model. They have also criticized the Opposition for their failure to forge a united front.
The stakes are particularly high for the CPM, given the precarious margins observed in recent Assembly elections. Notably, in the prior elections this year, Pratima Bhowmik secured victory against the CPM's Kaushik Chanda by a mere 3,500-vote margin. Similarly, Shamsul Haque triumphed over Tafajjal Hossain with a slim lead of 4,849 votes in Boxanagar.
In this intricate political landscape, the role of Tipra Motha's potential support becomes pivotal. With 3,010 votes in Boxanagar and 8,671 votes in Dhanpur during previous elections, the party's endorsement could be a game-changer.
Efforts to unify the alliance continue as CPI(M) state secretary Jitendra Chaudhury convened a meeting with Congress and Tipra Motha representatives. While Tipra Motha sought additional time to decide on supporting the Left, the party's decision is still awaited. Congress, on the other hand, is aligning with the I.N.D.I.A. alliance's nationwide strategy.
As the clock ticks, the failure to consolidate support poses further challenges for the Congress and CPI(M), especially within the broader I.N.D.I.A alliance. A source within the Congress noted that the hasty announcement of a candidate by the CPI(M) before discussions concluded had the potential to harm the prospect of a cohesive Opposition front. In a surprising twist, certain Congress members have begun campaigning for the CPI(M) candidate in select areas, underlining the complexities within the party's internal dynamics.