The situation in Assam remains worrying due to Cyclone Sitrang. Here more than 1100 people from about 83 villages have been affected due to the cyclone. A large number of houses have been damaged in the heavy rains caused by the cyclone. According to the Assam State Disaster Management Authority, 1146 people have been affected by the storm so far.
According to the information given by the officials, about 325.501 hectares of crops have been damaged due to the cyclone. Several trees and electric poles were also uprooted in different parts of Nagaon district of the state due to the cyclonic storm that hit on Monday night. According to reports, several houses have been damaged in Kaliabor, Bamuni, Sakmuthia Tea Garden and Borligaon areas of central Assam district due to the storm.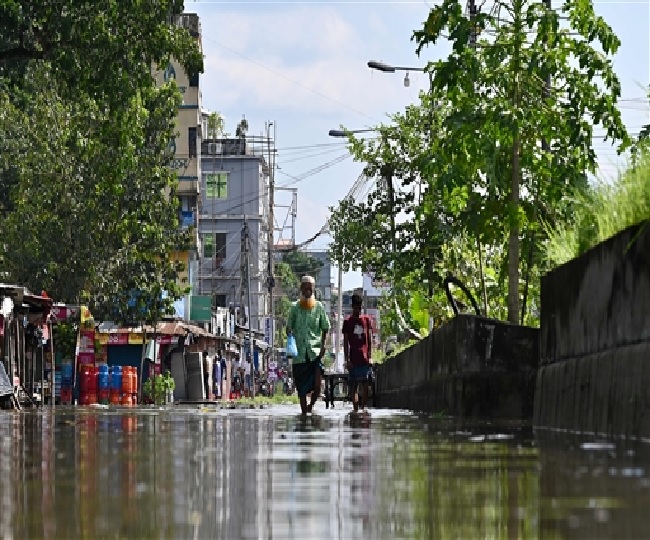 The news of relief amidst heavy devastation due to the cyclone is that no loss of life has been reported so far. According to the information given by the head of the affected village, so far no casualty has been reported in the area due to the storm. He said that many houses were damaged and many trees were uprooted in the Kaliabor area. As a government village head, I have toured the entire village and I will submit the damage report to my circle officer.
Meanwhile, due to Cyclone Sitarang, tidal wave has been reported at Bakkhali beach in 24 Parganas of West Bengal. Civil defense personnel have asked tourists and locals to stay away from the sea, as well as issued a warning in the area. According to the information given by the Indian Meteorological Department on Tuesday, cyclone 'Sitrang' crossed the West Bengal coast and hit the Bangladesh coast near Barisal. Due to which Cyclone Sitarang weakened somewhat in India, but alert has been issued in many states.