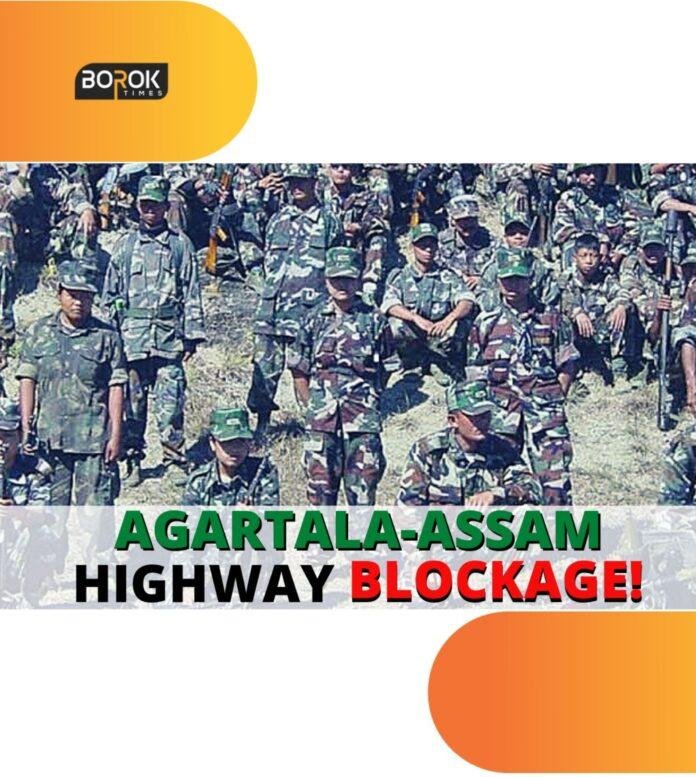 The Deprived Returnees Movement Committee (DRMC) held a press meeting on May 30 announcing a protest next month on the demand of fulfillment of the assurances made by the authorities during the time of their surrender.
Addressing a press conference at Agartala Press Club on Monday, DRMC vice president Saroj Debbarma alleged that the government failed to keep what the government promised before BJP-IPFT came to power. They had also brought up their issues before, but there were no improvements in their demand alleged the DRMC, if the government fails to keep their demands now, soon they will start agitating for their livelihood.
"We are not given any of the facilities we were assured of before the BJP-IPFT coalition government came to power, and as a protest, we will stage a blockade on Assam-Agartala national highway on June 5, Sunday," said DRMC in the conference.
Amrit Reang, the General Secretary of the forum expressed his disappointment that they had laid down their arms and joined the mainstream long years back, the promises made during the surrender ceremony are yet to be fulfilled.
"On several occasions, we met the senior government officials to press for our demands. We have submitted a memorandum that consists of all our demands and describes the problems we are facing. But so far nothing has been done from their end," he said. "Last year in October they had a meeting with the tribal welfare department and other officials but in vain," he added.
The demands that will be highlighted during the protests are – PMAY houses for the returnee families, subsidized Power tiller, ARDD Scheme, Children Education School, 625 Nos. Returnees (Pre 98 & Post 98) belonging to TLOF, TMP, and LAMAKWTAL, Demand for inclusion of all surrendered Non-accepted Returnees, Demand for getting a loan from S.T Corporation for this DRMC without a guarantor, and withdrawal of all pending cases.