On 26 August 2022, the government of India and Bangladesh finalizes the design and location of drinking water in the Feni river to meet the need in the accordance with the Memorandum of Understanding (MoU) signed by both sides governments in October 2019.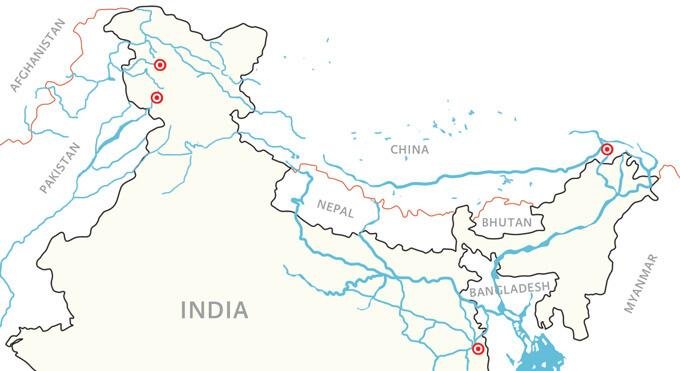 After 12 long years and 38 meetings of the ministerial Joint River Commission of both the countries and discussion finally, Jal Shakti minister Gajendra Singh Shekhawat of India and State Minister for Water Resources Zaheed Farooque and Deputy Minister for Water Resources AKM Enamul Hoque Shameem of Bangladesh welcomed the finalization of the design and location of water intake point on the Feni River to meet the drinking water needs of Sabroom town in Tripura.
The important corporation is when India has been assisting Bangladesh with sharing real-time flood data. India has announced of helping Bangladesh by sharing the flood data till 15 October to help Bangladesh from uncertain flood events.
During the meeting, the issue related to common rivers the Ganges, Teesta and Dudhkumar of West Bengal, Manu, Muhuri, Khowai & Gomati of Tripura, and Dharla & Kushiyara of Assam were taken into account. It is worth mentioning that India and Bangladesh share 54 rivers in common. In the meeting, it is also agreed that 8 more rivers will share the data to widen the area of the ongoing corporation.
Additionally, both countries also discussed the subjects like addressing river pollution, conducting joint studies on sedimentation management, river bank protection works, etc.
District Magistrate (DM) of South Tripura district Saju Vaheed addressed that the Joint committee of India and Bangladesh Visited the river for the finalization of the locations along with the Feni river last week.
We hope that no people in the country suffer from water scarcity as water is essential for living. People should save water and not waste it. Some people are suffering from a drop of water.