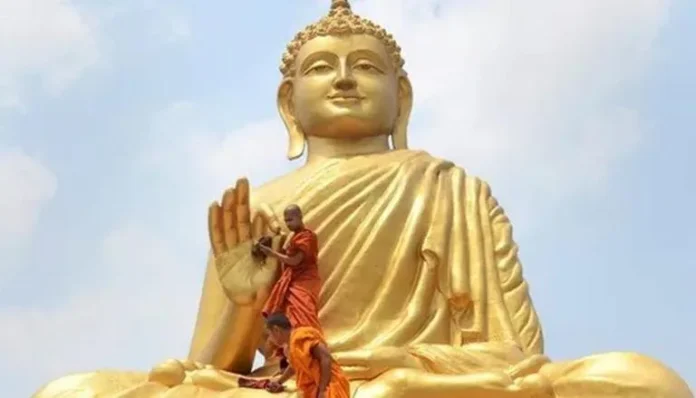 The foundation stone of India's first International Buddhist University was laid at Sabroom in Tripura on Tuesday.
Monk Sakya Gaeson, head of the World Buddhist Pontifical Organization of South Korea, laid the foundation stone of the university in the presence of representatives from seven countries, including Thailand, Myanmar and Bangladesh.
The Dalai Lama could not attend the event due to health issues. He said in a message that he hoped the university would play an important role in improving India's long-standing traditions of 'compassion' and 'non-violence' not only in Tripura but across the Northeast and elsewhere.
In his address, Gasson said that the world should thank India for preserving Buddhist culture and tradition.
He said, "During the Korean War, India stood by South Korea by sending medicines and doctors for our soldiers. We will have to reciprocate."
The university is being established by the Bahujan Hitaya Education Trust (BHET).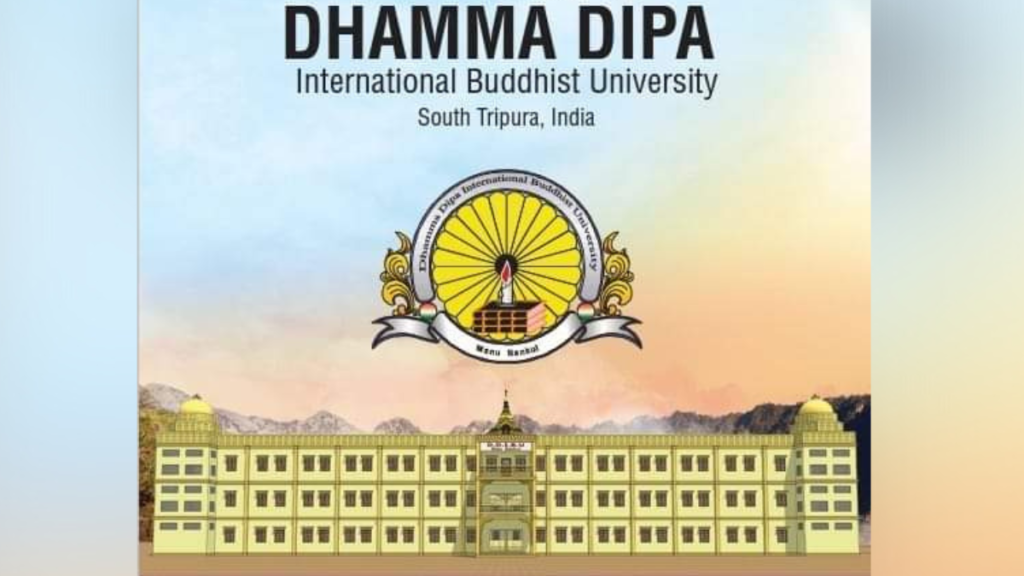 In the proposed university, students from 31 countries will get an opportunity to study as well as do research on Buddhist literature, culture and tradition. Besides this, there are also plans to set up medical, technical and general degree colleges in the campus, officials had earlier said.
The Dhamma Deepa International Buddhist University Bill 2022 was passed by the state assembly in September.
The state government has given 25.28 acres of land for the university at a cost of Rs 75.84 lakh, while the trust has asked for another 100 acres.
Local BJP MLA Shankar Rai and founder president of BHET Dhammpia were also present in the programme.
Dhammapia later told reporters that he wanted to start academic activities from the next academic session if the state government provided temporary arrangements.