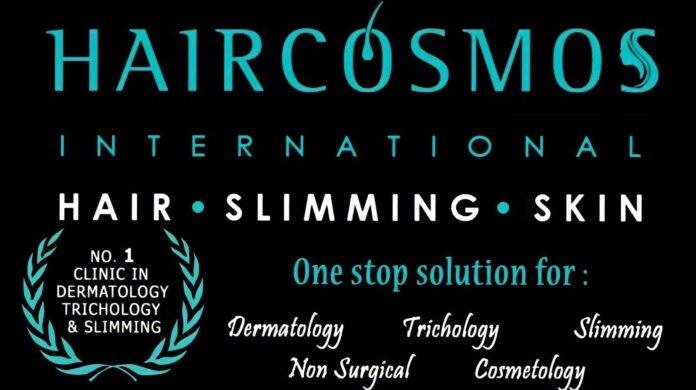 BENGALURU: One of the fastest growing brands Haircosmos International No.1 Cosmetic Clinic in Hair Slimming and Skin Clinic launched its 2nd Clinic in Bengaluru amidst great fanfare at a central location in Jayanagar. The clinic was inaugurated by Smt. Sowmya Reddy Jayanagar MLA & General Secretary-AIMC and Shri.N.Nagaraju Jayanagar Corporator along with a few Celebrities.
Spread across 2500 sqft. This clinic offers potential patients, a state-of-the-art infrastructure for medical management of hair slimming and skin treatments.
Speaking on the launch of the 2nd Clinic in the city, Dr. Saima Khan, Founder and Managing Director, Haircosmos International Hair Slimming and Skin Clinic say, "With this new center, we now offer our full range of services and consultation expertise to a wider number of patients around the world. This center also enhances our research abilities with inputs based on data that we collect from our treatment of patients".
This new clinic is placed at a central location in Jayanagar, at the heart of its retail and commercial hub, making it highly accessible. It has 2 consultation rooms and 7 treatment rooms. Haircosmos International Hair Slimming and Skin Clinics offer a wide range of diagnostics and treatment options. To offer the best in diagnostics, Haircosmos International has a Pathology lab as well as Hair and Skin DNA Testing (adjunct diagnostics), Drug DNA testing as well as health, fitness, and metabolic panels with the help of DNA testing. Along With Worlds Best Non-Invasive FDA Technologies.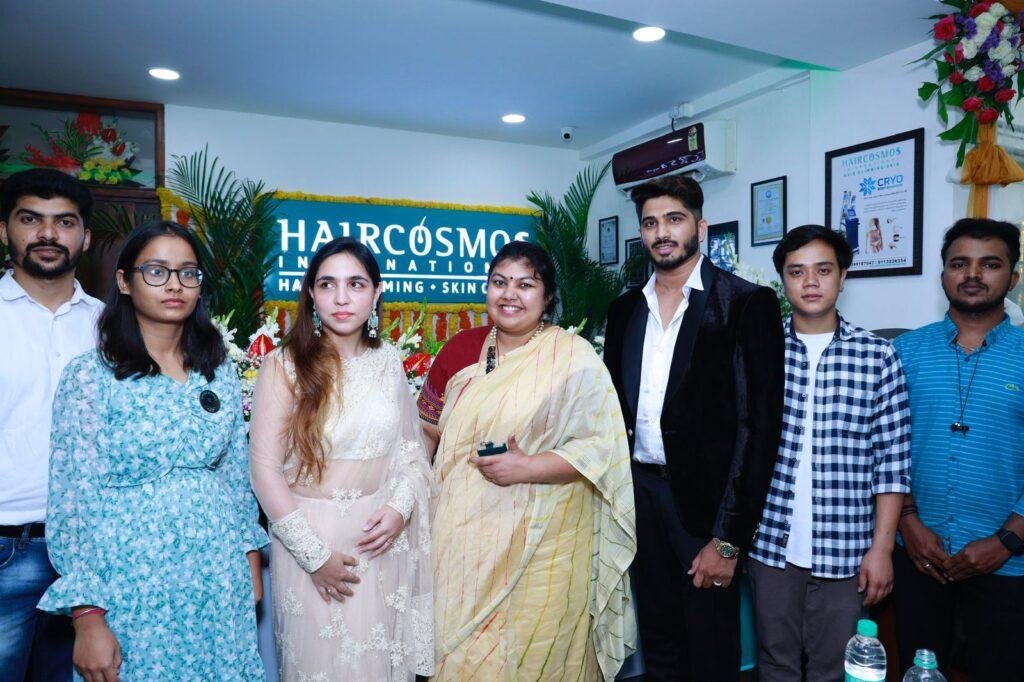 Hair Treatments
Cranial Prosthesis approved by the Italian Ministry of Health
Robotic Hair Transplantation
Hair Regrowth Treatment
Hair Loss Therapy
Hair Greying Therapy
Hair Weaving / Bonding
Hair Transplant
Hair Concealing Fibers
Hair Extensions
Laser Comb Treatment
PRP for Hair Loss
PRFM for Hair Loss
Biologics for Scalp Psoriasis
Wigs for Cancer Patients
Scalp Micropigmentation
Hair Restoration
Augmented PRP for face
GFC Treatments
QR678 Treatment
Skin Treatments
Botox & Fillers
Weigh Management
Fat Freezing Treatment
Non-Surgical Lipo Suction
Ayurveda
Diet Plans
Permanent cosmetic make-up for lipstick, eyeliner, underliner Treatment of scars, stretch marks, areola Treatment of vitiligo Treatment of beauty spots, under-eye dark circles, pigmentation
Besides access to qualified and experienced medical professionals across multiple fields to ensure proper diagnoses and customized treatment forms, patients will also be able to avail of benefits from specialized options such as nutrigenomics, stem cell therapy, and hair & skin DNA tests to allow for focused treatment.
About Haircosmos International Hair Slimming and Skin Clinic:
Haircosmos International Hair Slimming and Skin Clinic has carved an indelible name for itself in the field of Dermatology, trichology, Cosmology, Non-Surgical, Fat Freezing Lipo Suction, and skin care and its medical management. Under the stewardship of its Founder and Managing Director, Dr. Saima Khan, Haircosmos International grew from non-surgical competencies to surgical treatment options and today is making in-roads in regenerative medicine as well. Spreading over in Bangalore, with a research center, and a stem cell lab in the making, Haircosmos International believes in creating a strong foundation with medical professionals in varying fields of diabetology, gastroenterology, gynecologists, trichologists, Obesity & Weight Management, and dermato-surgeons as well as cosmetic surgeons – drawn from multiple specialties but all working towards a scientific and technologically advanced means of hair slimming and skin care management. Haircosmos aims to grow from strength to strength across multiple spectrums in the field of trichology, weight management, and skincare to become the undisputed leader in the field.
For more details, log on to https://www.haircosmosinternational.com/