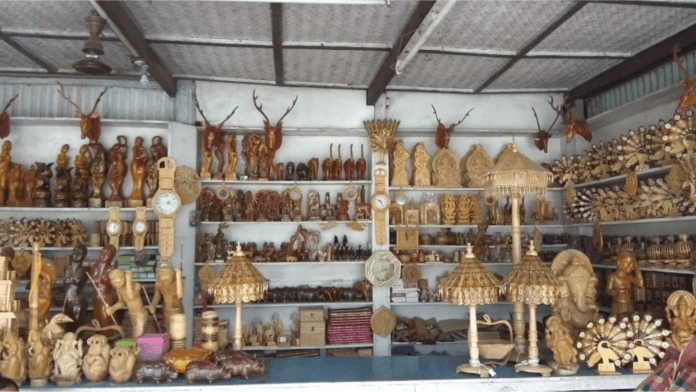 The large tribal groups of Tripura have traditional mastery of craft. The Tripuri handicrafts complement the exemplary artisanship across the region. Handloom is the primary craft in Tripura. The prominent hallmark of the Tripura handloom is the vertical and horizontal stripes with embroidery in various colors. Furniture, toys, and objects of daily utility such as lamp shades, baskets, calendars, ivory work, and Tripura tribal jewelry add to the delight of the region.
The exquisitely fabricated handlooms and silk, cane, and bamboo works are the intrinsic forms of art and craft industries.
Handloom
Handloom is a traditional and historic form of craft in the state and among the tribals of Tripura. The traditional items fashioned under handloom include Risa and Riha. The people of Tripura put together brilliant designs, enduring textures, and distinctive shades and hues.
Handloom has not only been a deep-rooted skill since time immemorial throughout all generations but is also considered an indigenous connection among the people.
The tribal women of Tripura were religiously committed to weaving. The beginning of the ritual has always been with the offering of flowers and beautiful pieces of Riha and Risa given by the great-grandmother and followed by each and every tribal family. It was also imperative for every tribal girl to know to weave. Otherwise, she should not be reckoned as a bride.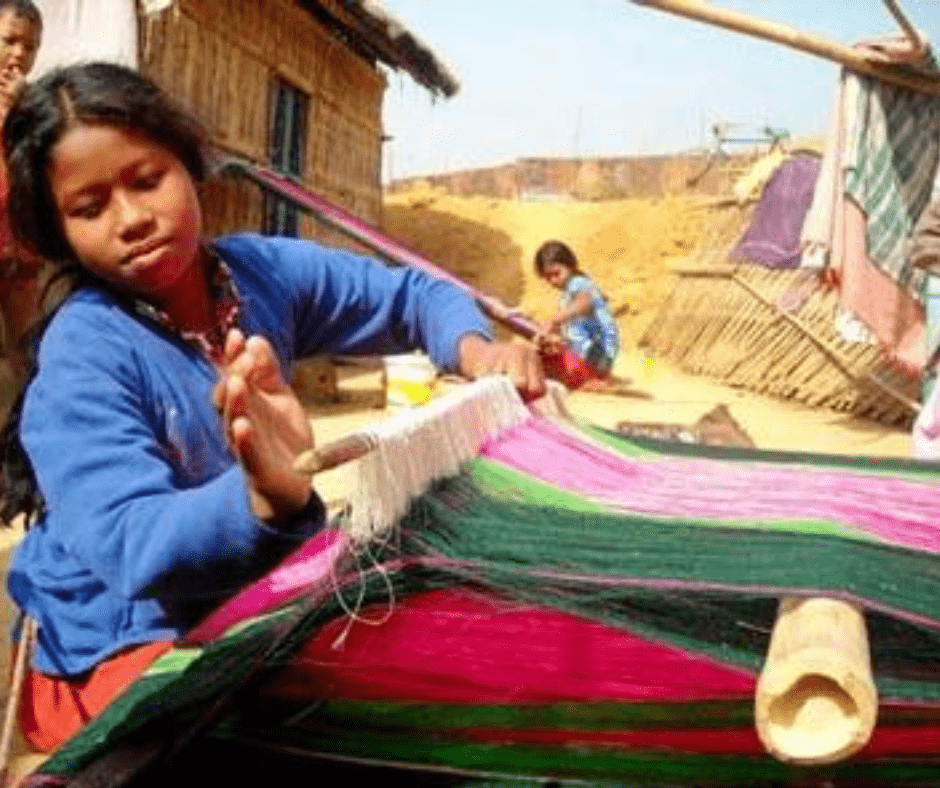 Bamboo and Cane Handicrafts
Cultural groups in Tripura make a wide spectrum of handicraft products using bamboo and cane. Ethnic artisans produce table mats, floor mats, room dividers, decorated wall panels, attractive furniture of cane, and various gift items.
These products are also exported to several countries as they are in great demand. Interior decoration products fabricated out of Cane and Bamboo like ceilings, paneling, plaques, Pot containers (Planters), etc. made of Gossamer thin bamboo mattresses. Lamp Shades made out of fine strips of cane and bamboo, Furniture made of cane, and Baskets knitted out of cane and bamboo strips are some of the well-known craft produce from Tripura.