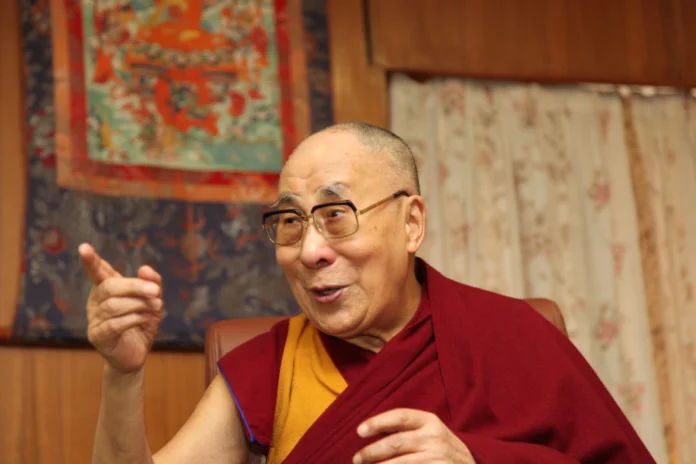 vBuddhist religious leader 14th Dalai Lama will stay in Sikkim from 28 to 30 October and bless his devotees. He is coming to Sikkim after almost 12 years. This information has been given by the Minister of State Religion Department, Sonam Lama. He has told that he met the Dalai Lama a few days ago while leading a special team from the Sikkim government in Dharamsala. Then he also requested the Dalai Lama to come to Sikkim.
Giving this information, Minister Sonam Lama has said that His Holiness the 14th Dalai Lama has accepted our invitation. He will be in Sikkim from 28 to 30 October. He will bless the devotees who have come from different parts of the world including the country from Sikkim here. He said that there may be some changes in the above fixed date under special circumstances, but till now this date is certain. The influx of tourists is increasing continuously in the state. Keeping in mind the rush of tourists, there is a need to manage the facilities of the devotees. He further said that special arrangements would be made to ensure that no one is deprived of the Dalai Lama's darshan. So that everyone can easily see him. For this, preparations have also been started by the state government. The minister has talked about setting up a committee soon in view of the arrival of the religious leader, the Dalai Lama.
The Indo-Tibetan Cooperation Forum Sikkim branch has passed a resolution saying that the Nobel Peace Prize-winning Buddhist cleric, the Dalai Lama, should be honored with the Bharat Ratna award. This information has been given by Manch's Publicity Secretary Dilliram Dulal. This resolution has been passed in a meeting held under the chairmanship of Dr. LP Sharma, president of the forum at a local hotel. Representatives of six different organizations of the Tibetan community were present along with the members of the Forum.
Apart from this, Tika Mangar was nominated as General Secretary in the Women's Cell and Bhakti Sharma was nominated as District President for Pakim District. Tripura Kharel for Namchi district and Padma Kumari Chhetri for Gangtok district were nominated. Apart from this, discussions were held regarding the inclusion of Indo-Tibetan Cooperation Forum in the North East region, correspondence with the Central Committee, formation of District Youth Committee, respect to environmentalist etc.