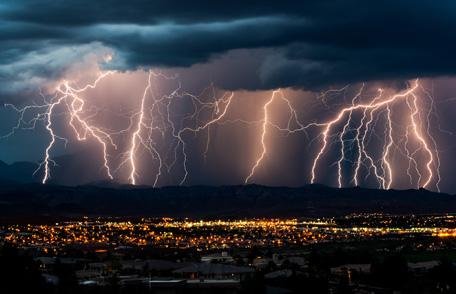 Northeast India is set to experience heavy rainfall, and thunderstorm in some states says the Indian Meteorological Department (IMD). A cyclonic circulation lies over the central part of the south Bay of Bengal in middle tropospheric levels. Moreover, another cyclonic circulation lies over south Coastal Andhra Pradesh, with a trough running from this system to the central parts of north Uttar Pradesh across Telangana, Vidarbha, and West Madhya Pradesh.
The northeast side will be covered with heavy rainfall, thunderstorm, and lightning for the next five days.
Arunachal Pradesh, Assam, and Meghalaya will be experiencing this weather from Friday to next Thursday which will be 7-11 October. Mizoram and Tripura will be experiencing a rain spell between Saturday and Tuesday which will be 9-11 October.
The decision to place these places on the yellow watch is being done as the IMD advisory urges the residents to be updated on the local weather situation and plan accordingly.
The same condition will also be observed in the neighboring East Indian state of Sub-Himalayan West Bengal and Sikkim on October 7-8 and Odisha on October 9. In the northeast Assam Meghalaya suffered 1600.7mm rain (9% deficit), the N.M.M.T states recorded 943.2 mm precipitation (28% deficit), Arunanchal Pradesh received 1430.3 mm(15% deficit), while sub-Himalayan West Bengal and Sikkim enjoyed precisely 'normal' seasonal rains at 1887.1mm.