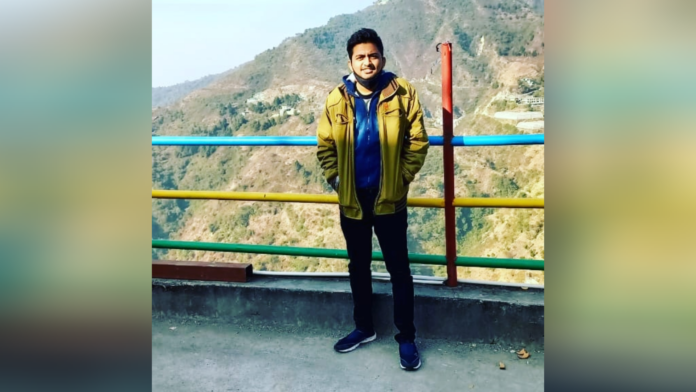 CATKing's Student Shubham Aces CAT With 99.26 Percentile and shares his success strategy!
First of all, I would like to thank CATKing for giving me this opportunity to present my journey. The results were clearly something that I was not expecting. I thought I flunked my DILR section, because of which I didn't even see the percentile predictors. So, the result was kind of a dream come true moment for me.
I have completed my under graduation from VIT Vellore in chemical engineering. I belong to a Business-oriented family, my father is an entrepreneur and my mother is a homemaker. So, from a young age, I have seen my father handling business, his clients, and the workforce. So, from my childhood, I wanted to explore more about the business world. In my fourth year, I was given an opportunity to work closer to the corporate world, as I was able to bag a 6 months internship in Myntra. While working there, I found that the curiosity that I had in my childhood was now transformed into a full-fledged ambition and a passion for working as a category manager. In my leisure time, I love to watch a premier league game and also I like watching historical documentaries
It was my second attempt at CAT. In my first attempt, I scored 96.07 percentile but I was not able to ace the DILR section. I thought history had repeated itself and my second attempt would be no different. But I somehow managed to pull it off. IIM Shillong, NITIE MUMBAI, MDI Gurgaon, IIT MUMBAI, and IIM CAPS are my dream B-Schools.
CATKING has helped in so many ways that I cannot even reckon. As I mentioned earlier, I had prepared for CAT before, so I was just looking for some guidance and worthy mocks. I saw one of Sumit sir's videos on cat preparation and I thought that CATKing will tick all the boxes for my preparation. And oh boy it helped more than I had expected. The mocks were at a notch higher difficulty than the CAT exam and will give you much time to ponder on your strategy.
I started preparing for this year in the first week of August, so obviously I had no time to waste. I revised all the basic topics of quants, started practicing more questions of LR, and started sectional mocks for VARC. After 3 weeks I started giving full-length mock tests and analysed my attempts when I got time. Surprisingly my strength was VARC and my weakest section was DILR (as I am an engineer, various folks told me it was clearly the opposite of what they have heard about an engineer giving CAT).
For VARC I was just giving mocks and sectional tests. Daily reading was the only VARC strategy that I followed. I referred to Aeon Essays as my daily reading and verbal preparation. Since Verbal section was my strength, I didn't give much time & effort for this section.
For DILR, I gave some extra effort and time. I finished some important topics of DILR from Arun Sharma along with the sectional test. I analysed the sectional tests properly and revised my strategies for DILR. I made sure to solve as many DILR sets as possible every day.
For QA, I revised all the important topics and started giving the sectional tests. Maths also wasn't a challenge and I found Quants to be an easy section. All that I needed to do was picking up the easiest questions and solving it right, in order to fetch my dream percentile score.
CATKing's materials were also more than enough for CAT preparation. And the mock analysis video helped me a lot in terms of time management and strategy. The mock series was one of the best and most intuitive parts of my CAT journey.
Mock Test Series played a very crucial role, as for me my whole strategy was built on practicing first, and then strategizing later hypothesis. So, I had no time in practicing irrelevant questions. The mock series was spot on with what I wanted as it gave a plethora of relevant questions from previous years questions which will test your ability to think outside the box from time to time.
I had no such strategy, I stopped giving any mocks four days before D-day and I thought I was just giving another mock, and whenever I was in a state of panic during the exam (which happened quite often during the VARC section), I took a 10-second break and thought of delightful cuisine which I will be devouring after the exam.
In my perspective, CAT is not a game of showcasing your strength. It's a game where you have to hide or improve on your weakness till the end of time. What's the point of scoring 99+ something when you will not be able to clear a sectional cut-off right?
My advice to all CAT aspirants would be to stay calm and relax before D-day. Persistence is the key, so never give up on your preparation. All the best to all CAT Aspirants!
-Shubham (VIT Vellore)
CAT 2022 – 99.26%ile
DILR – 96.67%ile
VARC – 99.53%ile
QA – 95.49%ile