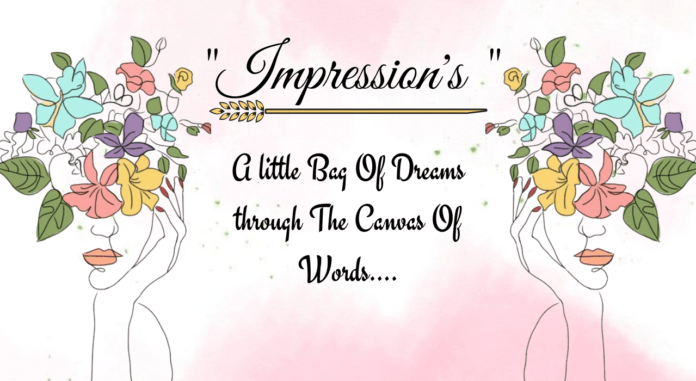 " About The Book – Impressions "
This is what the book "Impressions "(A short Collection of poems) is all about. It is an attempt from an amateur poetic soul to bring my little bag of dreams and unloose the cord, through the canvass of the writer's words the pictures etched in the mind that have left lasting impressions on me.
It attempts to bring out the importance of our thoughts and emotions in our daily lives. How they leave an indelible imprint on each one of us. We form impressions of almost every experience in life and to bring out those memories and emotions is an attempt of mine.
I hope somewhere it leaves a deep impression on your minds and resonates with experiences from our daily lives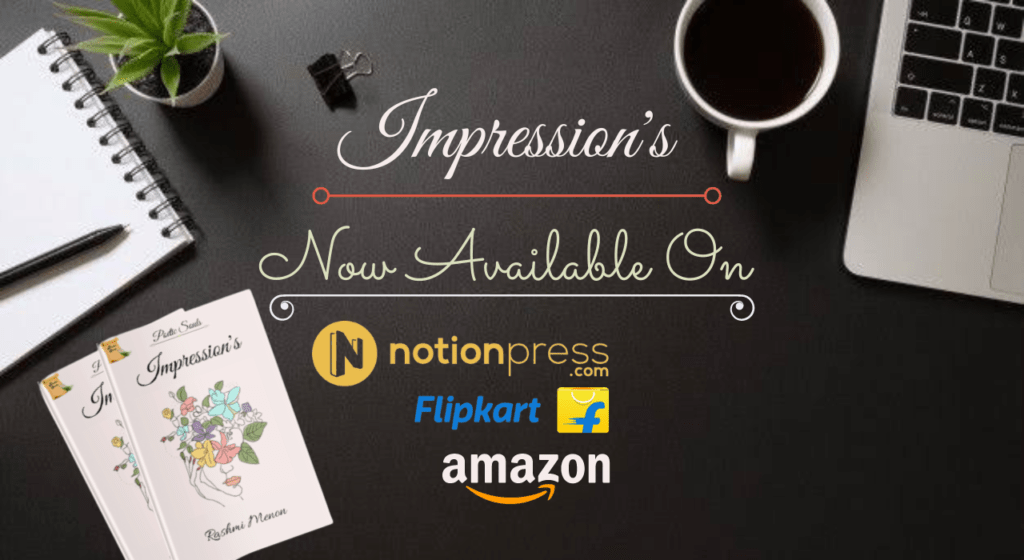 About Rashmi Menon : 
From god's own country, I am an army officer's daughter and have been lucky enough to travel through diverse Indian states. Interacting with diverse communities, people of different faiths, and cultures. My schooling has been in Convents as well as Kendriya Vidyalaya. I completed my degree in Applied Psychology and have a degree in Masters of Business administration. I have around 12 years of work experience in varied fields, Banking, Call center, Recruitment, Counselling, and Teaching. My work experiences coloured my perceptions and helped me evolve as a better person and made me more human. It has contributed today to creating my book on "Impressions."
To Grab The Copies Feel Free To Check
Today I am a mother to a beautiful five-year-old daughter bubbling with energy and my husband has been my constant pillar of support in all my life decisions. Lucky and blessed enough to be supported by my extended family of in-laws, aunts, uncles, cousins, friends, and colleagues the list goes on in all my endeavors!