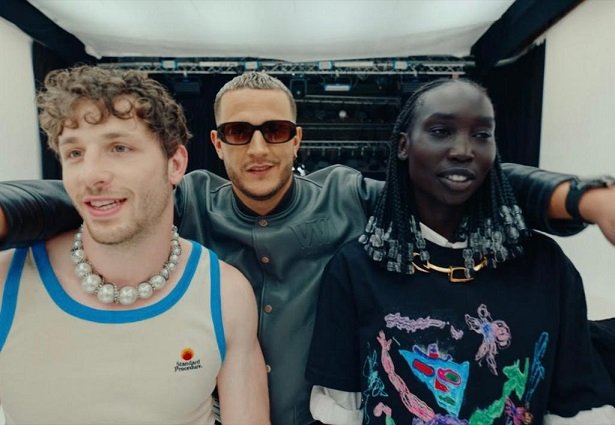 Multi-platinum DJ and world-renowned producer DJ Snake, also India's beloved DJ, teams up with WE ARE FROM LA, the Grammy Award-winning team behind Pharell's 'Happy', for his latest track 'West Side Story's official video clip.
DJ Snake West Side Story Song
Artwork Here / Press shots Here/ Buy/Stream 'West Side Story' Here
After a super successful multi-city India Tour, DJ Snake's The irresistibly funky 'West Side Story' – already proving to be festival gold and the star of a McDonalds France campaign – combines a propulsive groove, deep, syrupy bass and neon-glowing synth keys with wailing chords, sweet vocoder harmonies and a feel good message. A behemoth slice of retro-modern funk for letting loose, showcasing DJ Snake's ever-expanding sonic palette.
West Side Story
As addictive and memorable as the song itself, the official 'West Side Story' video is slick, youthful and fun. From the hands of WE ARE FROM LA, the ground-breaking team who scooped a Grammy for Pharell's 24 hr 'Happy' video, the visual is a brilliantly realized interpretation of the uniting power of DJ Snake's music via the medium of dance as characters' blend and interchange to the rhythm. A stylish and clever homage to fluidity both in race and gender, the clip is one to watch on repeat.
DJ Snake says, "I want my music to connect people from all over the world. To unite very different human beings through it. That's exactly what I wanted to showcase in the music video. My music is about blending genres, blending cultures, so the idea we came up with for the music video with WE ARE FROM LA was to blend people somehow!"
'Westside Story' arrives just after the anniversary of Snake's historic performance at Paris Saint Germain's Parc des Prince, where he played in front of 63,000 fans – marking the biggest headlining show of his career. It also adds to an already massive year. So far in 2023, Snake has performed at Super Bowl LVII and has been RIAA-certified 8x Platinum with "Turn Down For What". But he's not done just yet. He's just kicked off an international summer tour with scheduled dates at Las Vegas' Zouk, Ultra Europe in Croatia, Brooklyn Mirage, UK's Creamfields, and more. To see the full list of dates and purchase tickets, head HERE.
​